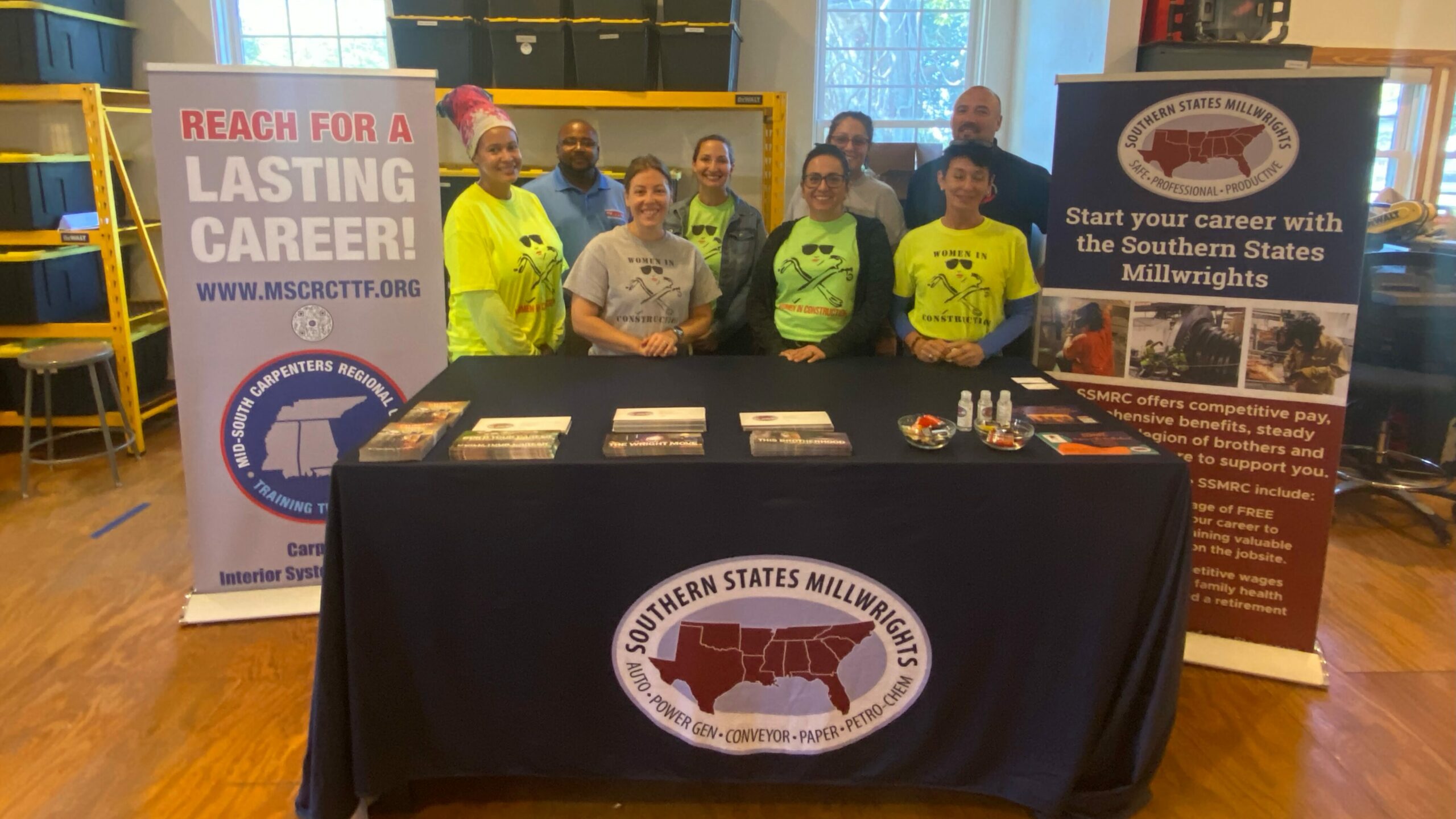 Several women expressed strong interest in becoming millwrights after stopping by the SSRMRC's booth at the Women's Resource and Employment Fair held Nov. 3 at Moore Community House in Biloxi, Mississippi.
SSMRC Executive Secretary Treasurer Wayne Jennings and millwright instructor Robert Mitchell attended the event and handed out recruiting material as well as information about the SSMRC's Sisters in the Brotherhood Committee.
"We were able to tell them we could assign them a mentor to walk them through the journey of becoming a millwright," Jennings said.
He and Mitchell talked with job fair attendees about both millwright and carpenter training. Several were "very enthusiastic" about millwrighting and planned to go to the Moss Point, Mississippi, training center to fill out initial paperwork, Jennings said.
The International Brotherhood of Electrical Workers and the Pascagoula WIN Job Center also ran booths at the job fair.
All six people currently enrolled in Moore Community House's Women in Construction program visited the SSMRC booth. For the third consecutive year, the SSMRC is funding a tool package valued at more than $1,000 that will be awarded to a WIC program participant or recent graduate. The scholarship presentation is scheduled for Dec. 6.