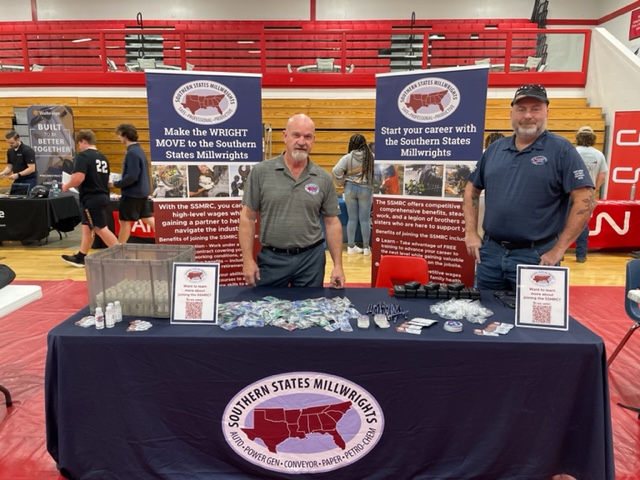 High school students in the state of Tennessee are exploring career opportunities available to them after high school.
Millwright Local 1554 business agents, William Condon and Steve Williams visited with students at Brighton High School in Brighton, Tennessee to discuss the millwright trade.
Local 216 business agent, Matt Nowlin and Central South Carpenter business representative, Jeremy Hughes also met with over 200 high school students at the Job Corps Facility in Case, Arkansas.