By Rickey Moore, director, Mid-South Carpenters Regional Council Training Trust Fund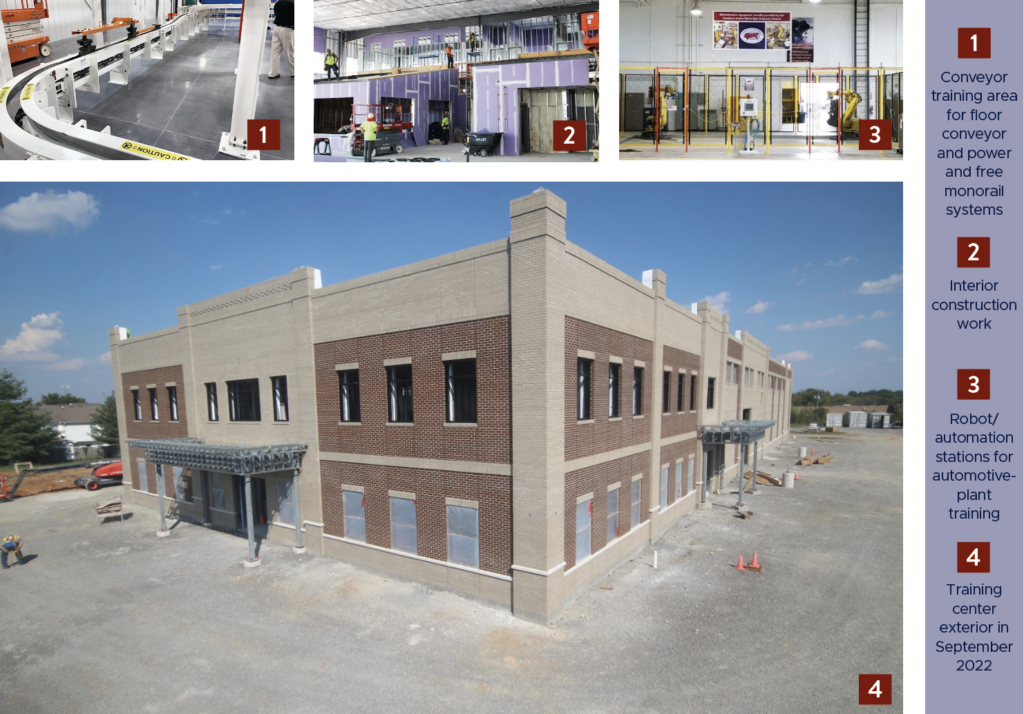 Work is underway to build a technologically advanced, comprehensive millwright and carpenter training center. The 25,000-square-foot structure is being built on four acres of land at 130 Veterans Memorial Parkway in La Vergne, Tennessee, just off Murfreesboro Highway near Nashville.
Construction should be complete before the end of the year. This property is in a high-traffic area surrounded by residential subdivisions, which will greatly enhance our recruitment efforts.
Members of the Southeastern Carpenters and Southern States Millwrights regional councils will have access to hands-on training that has not been available before in this area. The facility will be a two-story, stately structure with landscaped grounds and abundant outdoor training space. Inside, training will target skills needed on jobsites in the middle and western regions of the state. For example:
Two robot/automation stations will be used to train for automotive plant projects.
A conveyor training area will be used to train on floor conveyor and power and free monorail systems, which are used in many manufacturing processes such as automotive and food and beverage.
Eight Clean Air welding booths with new welders.
Classrooms, conference rooms, and computer labs will also be used for training and leadership development.
Millwright coursework will cover compressors and pumps, conveyors, gas and steam turbines, machinery alignment, welding, and mechanical print reading.
Safety training includes OSHA 10 and 30 courses and covers confined spaces, fall protection, hazard communication, and AEDs/first aid.
Soft-skill training is also offered on topics such as leadership, jobsite communication, and human performance.
Construction of the new training center has created jobs for local carpenters, and many local union subcontractors are building the facility. The center also will support workforce development for specific programs aimed at the professional needs and unique circumstances of working women and military veterans.