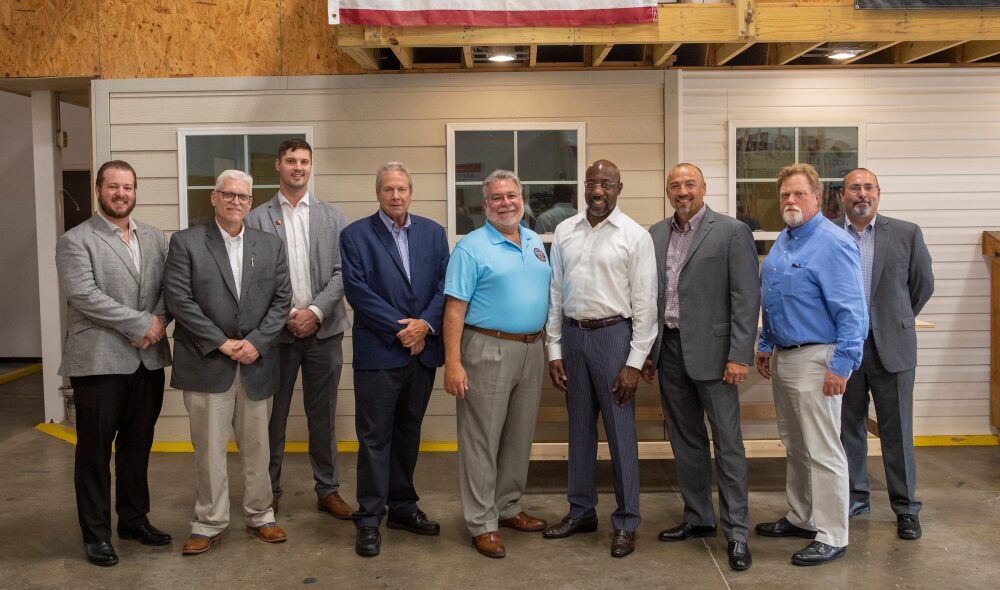 Just before Labor Day, Rev. Raphael Warnock, a U.S. senator from Georgia who is running for re-election, toured the Augusta millwright and carpenter training center and took part in a round-table discussion with union leaders.
"Sen. Warnock sat down with labor leaders from around the state and discussed issues our members and contractors face," said SSMRC Executive Secretary Treasurer Wayne Jennings. "He believes in responsible-contractor laws and the right to collectively bargain for living wages and good benefits. He shares our concerns with worker misclassification and undocumented workers."
While touring the facility, the senator learned about the benefits of long-term, lucrative careers in the millwright and carpentry trades. Jennings led the tour of the millwright portion of the center, and Southeastern Carpenters EST Tom Jenkins led the tour of the carpenter section.
During the round-table discussion, Warnock conducted a question-and-answer session. More than 30 labor leaders from the Augusta and central Savannah River area attended, representing: millwrights, carpenters, laborers, sheet-metal workers, railroad and transport workers, bricklayers, iron workers, painters, office and professional employees, machinists, communications workers, service employees, and government workers.