Twelve sisters represented the Southern States Millwright Regional Council at the 2022 United Brotherhood of Carpenters Sisters in the Brotherhood Conference, where they attended workshops, networked with approximately 525 sisters across the United States and Canada, and gained skills and knowledge to take back to their locals and jobsites.
UBC SIB conferences are held at the International Training Center in Las Vegas every three years, and the theme of this year's conference, held Aug. 4-7, was "Seize the Opportunity."
"The conference was exhilarating, empowering, and educating," said Jessie Patterson, chair of the SSMRC SIB Committee and a millwright instructor at the Savannah, Georgia, training center. "It was amazing to see 500-plus women and allies come together with such high energy to seize their opportunity to learn and grow. The SSMRC siblings showed great professionalism and networking among siblings from all regions. The energy lit fires in them that will sustain as they continue to grow within the UBC."
Read additional quotes below from SSMRC members who attended the conference.
SSMRC sisters also were part of the conference leadership team. Patterson headed the conference's leadership caucus and was part of a general-session panel in which she discussed the SSMRC SIB Committee's success conducting meetings via Zoom. Two SSMRC sisters, Shery Ragsdale and Olivia McMurrey, led conference workshops. Ragsdale's workshop focused on understanding different personality types and using this knowledge to better work with others on jobsites. McMurrey co-taught a workshop on meeting facilitation. Patterson and McMurrey also were part of the conference planning committee and subcommittees that spent months preparing for the event and helped run it.
Other workshop topics explored: how to be a leader within the union and employer organizations; the basics of leading a SIB committee; work/life balance; health, nutrition, and fitness; opportunities in political action; and how to positively influence jobsite culture.
Donna Griffin, president of Griffin Industrial Contracting Company, one of the SSMRC's partnering contractors, was part of a panel discussion that consisted of contractor representatives and UBC leaders talking about ways to create more diverse jobsites and what women can do to succeed on jobsites.
General-session speakers included: Wendy Chun-Hoon, director of the U.S. Labor Department's Women's Bureau; Patty Hajdu, Canada's minister of indigenous services and former minister of employment, workforce development and labor; Vernice "Fly Girl" Armour, the first African-American female naval aviator in the Marine Corps and the Marine Corps' first female combat aviator; UBC General Vice President Frank Spencer; and UBC General Secretary-Treasurer Tom Flynn.
UBC SIB conferences are part of the UBC's SIB program, which supports members by providing assistance in obtaining craft training and leadership skills, being advocates on women's issues, and mentoring new and potential members. Regional councils and local unions create and manage their own SIB committees. The SSMRC launched a SIB committee in June of 2021. Read more about our SSMRC SIB Committee and fill out an interest form here.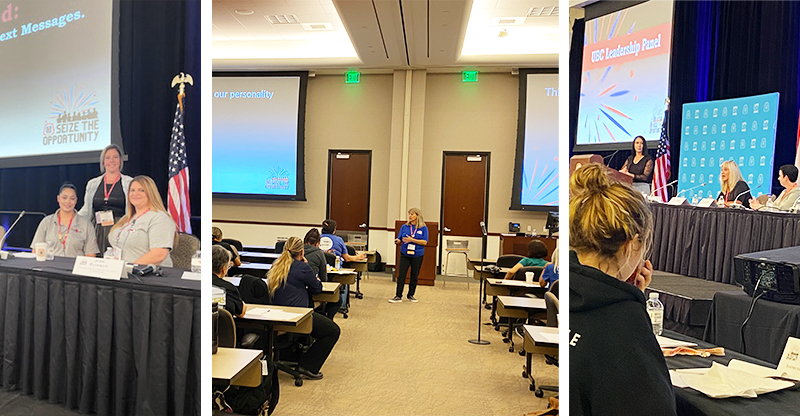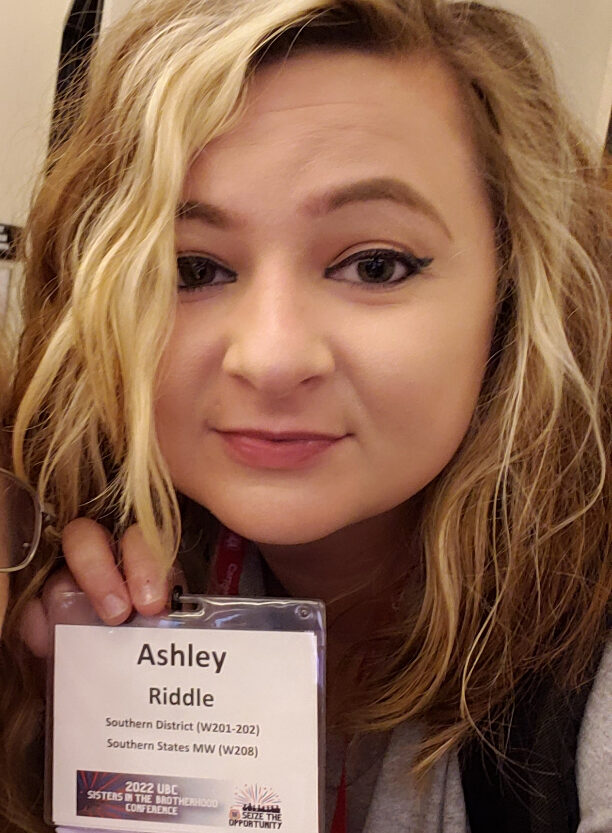 "I have learned that no matter where you come from you have a voice and there is so much power in using it."

–Ashley Riddle, member, Millwright Local 1192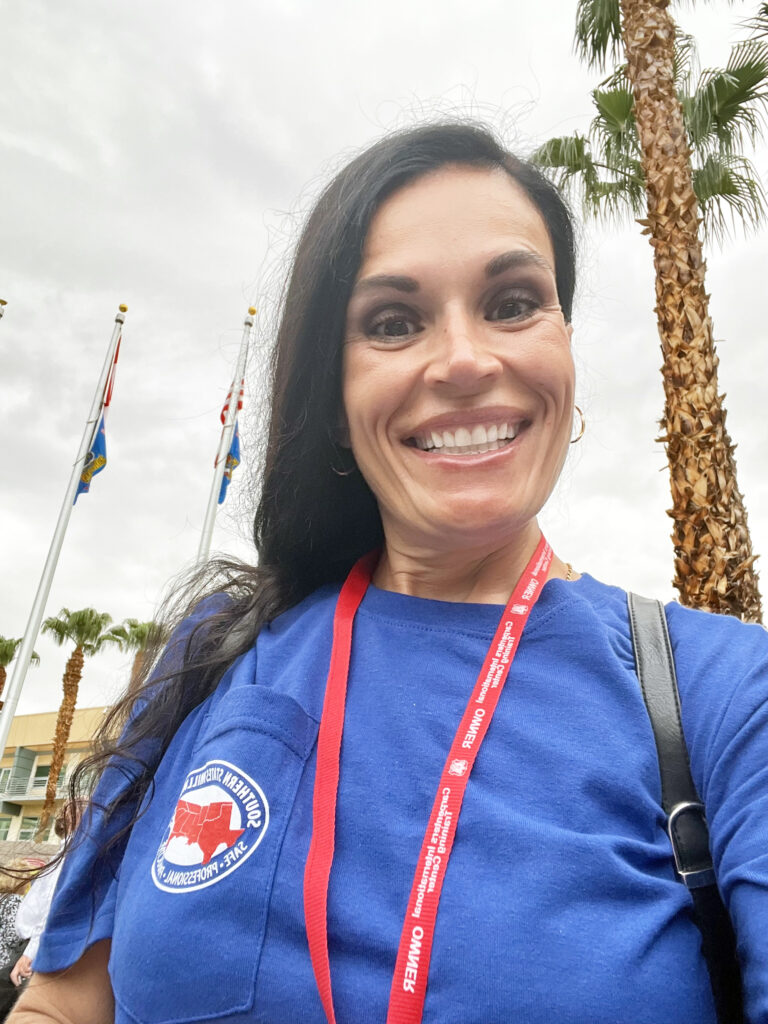 "The main thing I learned at the conference was that mentoring other sisters is necessary to keep paving the way to achieve a better, more diverse workforce. Going forward, I will be a mentor and reach out to get another sister to mentor me. On jobsites I will set and keep the standard as a SIBs member. A positive attitude is everything."

–Stephanie Dyal, member, Millwright Local 1263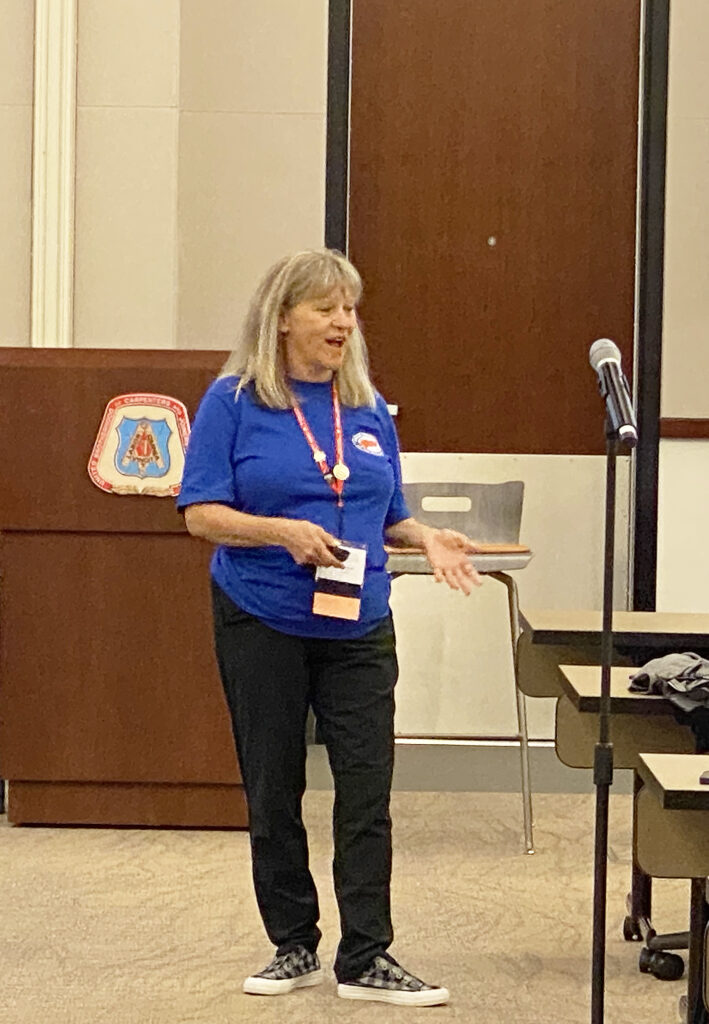 "I learned I am not alone. Almost all the women face the same challenges so we should acknowledge that, but I won't let the challenges own me."

–Shery Ragsdale, member, Millwright Local 216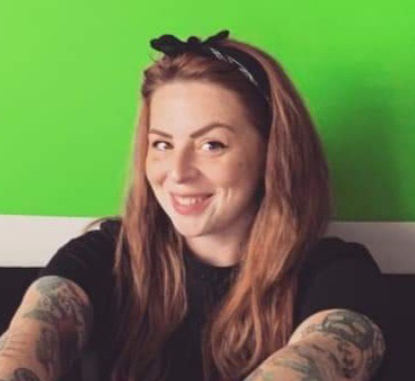 "I enjoyed the empowerment I received from hearing women of all walks of life talk about the same struggles I've encountered. You are the start of the change you want to see!"

–Heather Pratt, member, Millwright Local 1192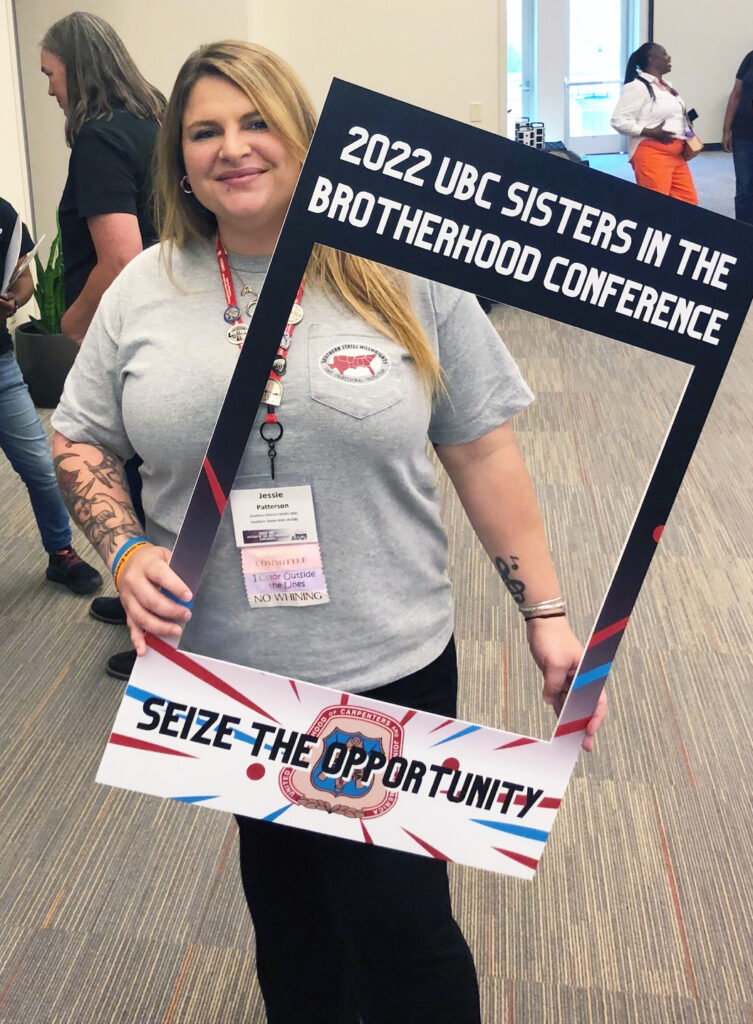 "I learned that stepping even further out of my comfort zone impacted more than just myself in a positive manner. This conference lit an even bigger fire under me to mentor and guide siblings. I am excited to continue and grow the SSMRC SIBs."

–Jessie Patterson, member, Millwright Local 1263