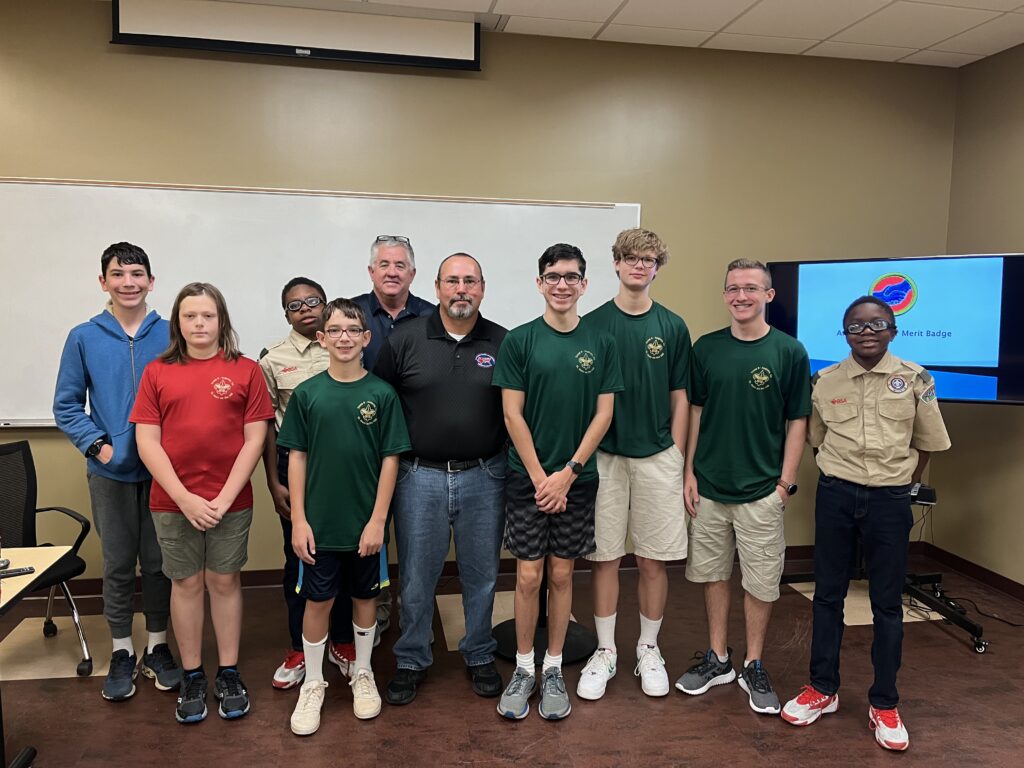 SSMRC Eastern Region Director, Logan Brown met with members of Boy Scout Troop 8 in Augusta, Georgia, at the beginning of August.
Troop members worked toward earning their Labor Merit Badge, while being educated on labor history, apprenticeship requirements, and different types of labor unions and trades.
The troop also toured the Augusta Training Center.
"The kids had a lot of great questions," Brown said. "They were very knowledgeable. They asked how right-to-work impacts us. They wanted to know about education requirements and what an apprenticeship is."
Savannah River Mission Complete labor relations manager, Robert Moody was also in attendance and spoke to the troops about labor relations.