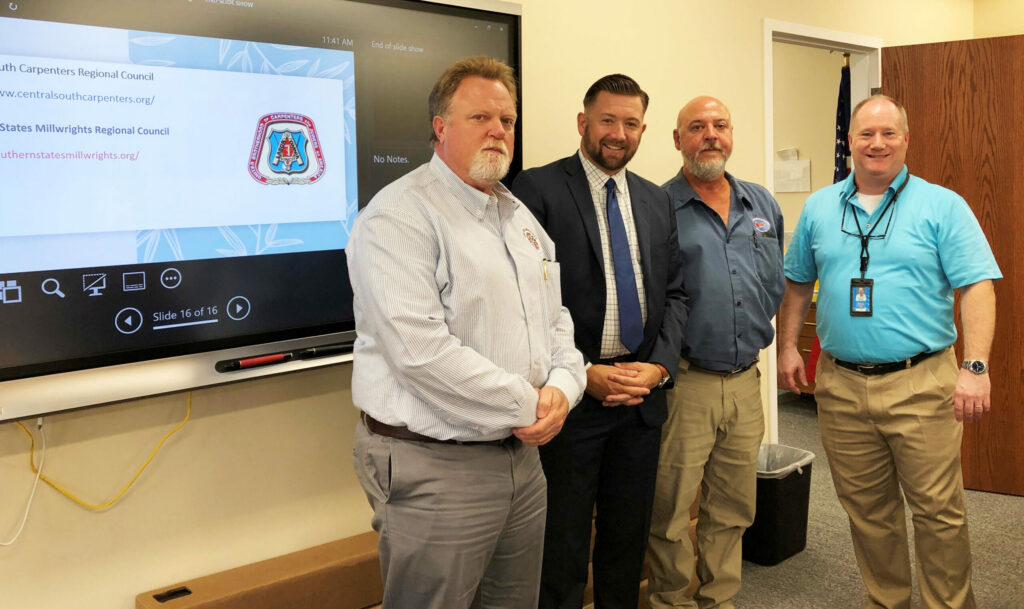 SSMRC and Central South Carpenters staff met with new U.S. Labor Department investigators in Oklahoma July 13 to explain millwright and carpenter jurisdictions (the types of work each craft performs) so the investigators can better ensure prevailing wages and benefits are paid to workers on federal projects.
After years of short staffing in the Wage and Hour Division of the Labor Department, the department is hiring additional investigators to help enforce the Davis-Bacon Act, which requires workers on federally funded projects to be paid at least the locally prevailing wage and fringe benefits for the work they perform.
It is important for DOL investigators to know what tasks are performed by which trades because worker misclassification (a millwright classified as a laborer, for instance) is a common problem that results in employers failing to pay prevailing wages and benefits.
Michael Speer, U.S. Labor Department Wage and Hour Division district director in Oklahoma City, was present at the July 13 meeting with SSMRC Political Director Rick Halford, Millwright Local 216 Business Agent Donnie Newton, and Central South Carpenters Business Agent John West II.