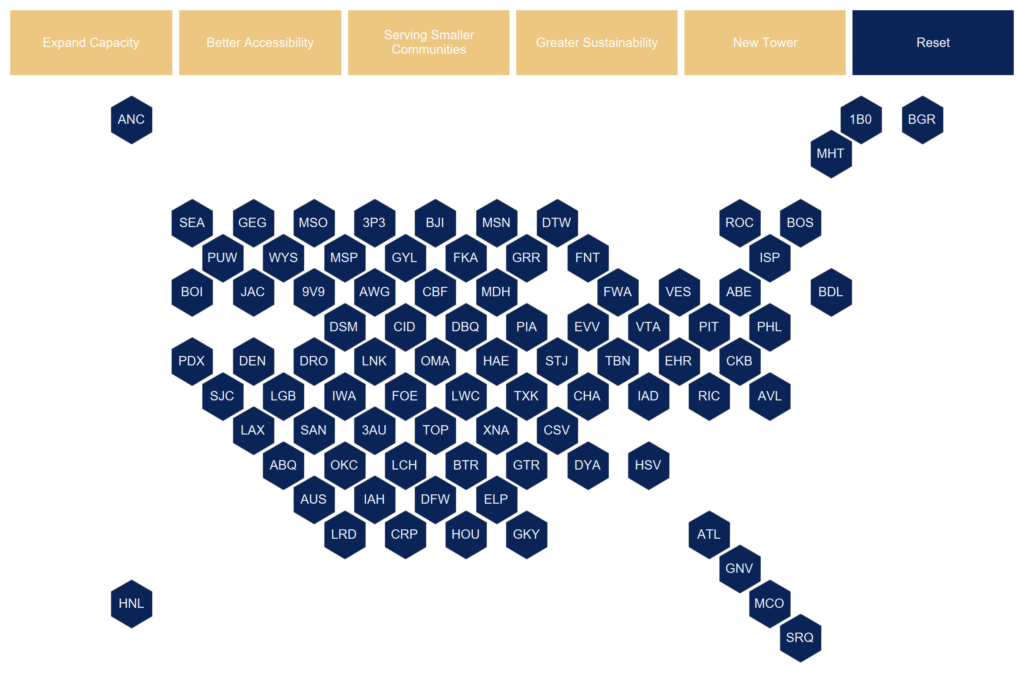 In the next year, $1 billion in airport-terminal-improvement projects will begin at 85 airports across the country. Funding for the projects comes from the Bipartisan Infrastructure Law and represents the first year of a five-year program to invest $5 billion in terminals as part of a $25 billion overall investment in airports.
Forty-seven projects that are part of the first-year funding will improve airports in historically disadvantaged and rural communities. Twenty-three airports in the SSMRC's 11-state jurisdiction will receive funding. Click here or the map above or scroll down to see details about each project.
Most projects funded by the Bipartisan Infrastructure Law are covered by the Davis-Bacon prevailing wage act and some require project labor agreements, thanks to an executive order signed in February. In addition to ensuring fair wages and benefits and providing jobs for union workers, these protections help level the playing field for the SSMRC's signatory contractors, who won't be forced to compete with law-breaking contractors who lower their bids by cheating workers and avoiding paying employment taxes.
Typically, the federal government does not invest in airport terminals, but U.S. Transportation Secretary Pete Buttigieg and Mitch Landrieu, senior advisor and infrastructure implementation coordinator, argued there was a need for federal funds.
Airport terminal projects to be funded in the South:
Alabama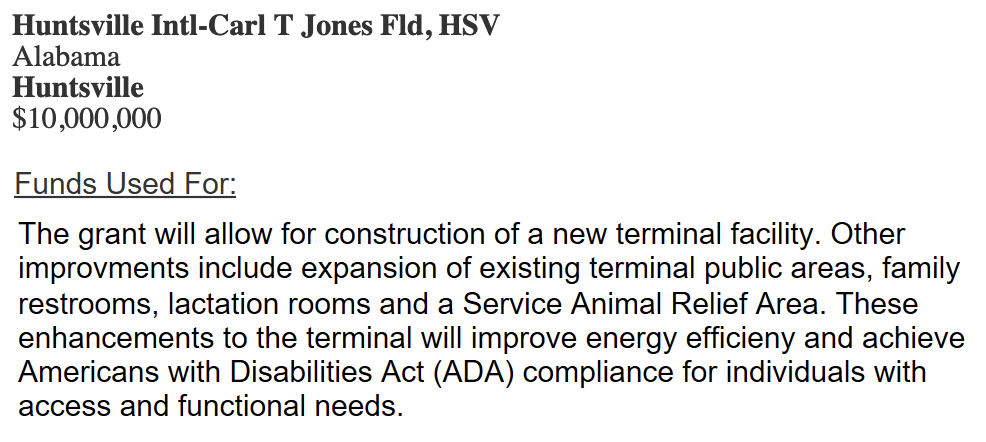 Arkansas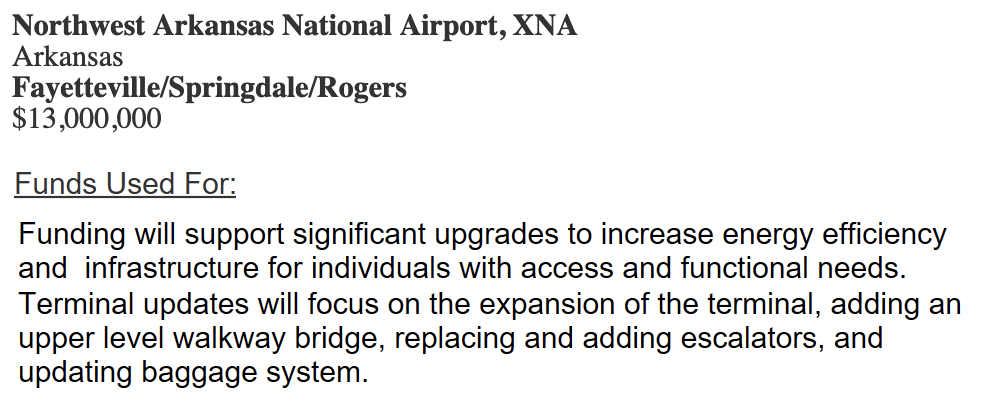 Florida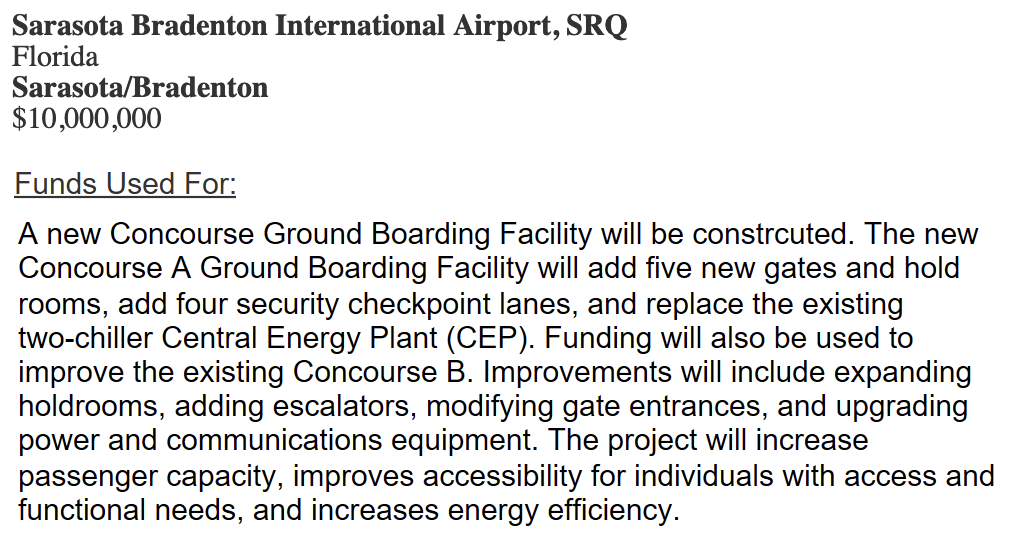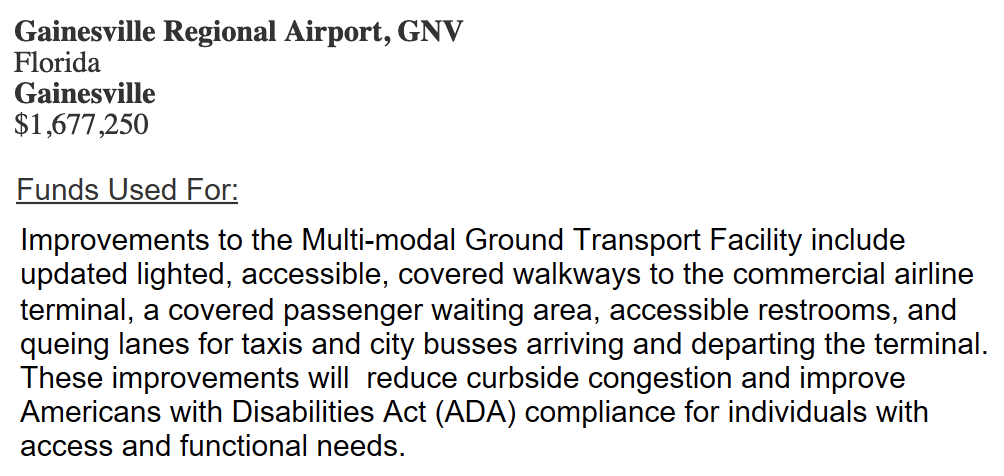 Georgia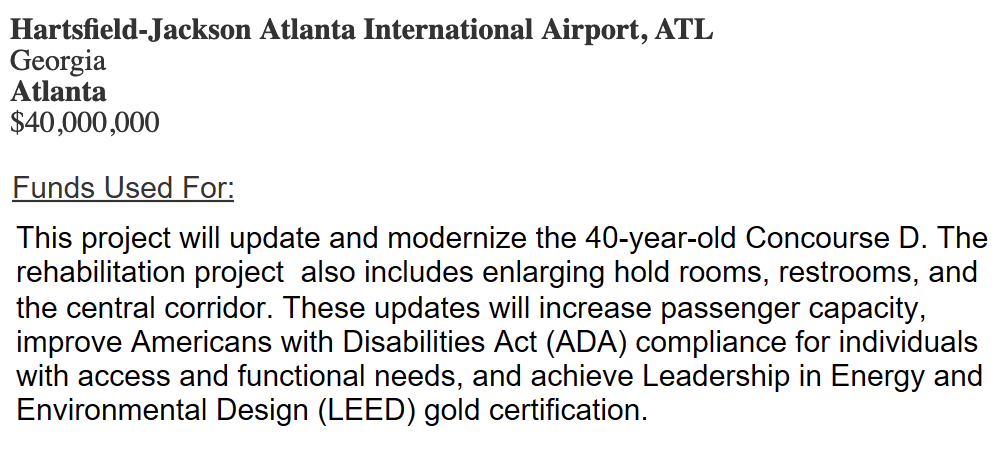 Louisiana


Mississippi

North Carolina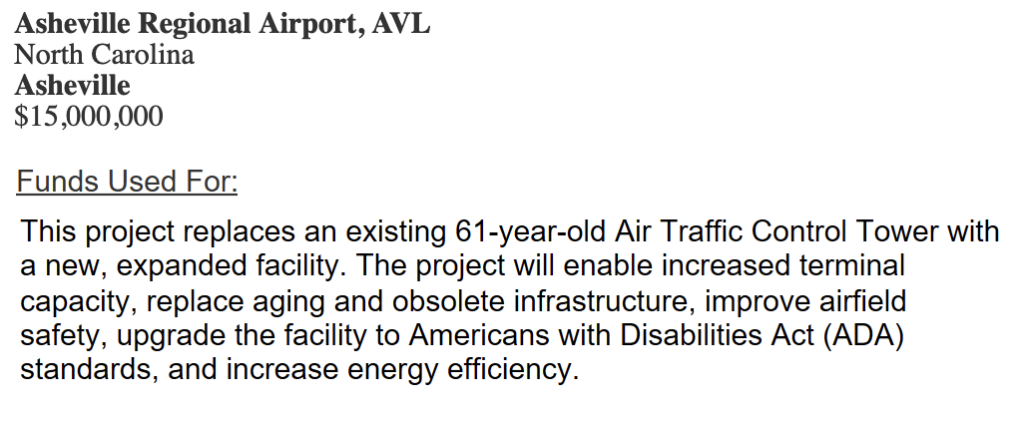 Oklahoma

Tennessee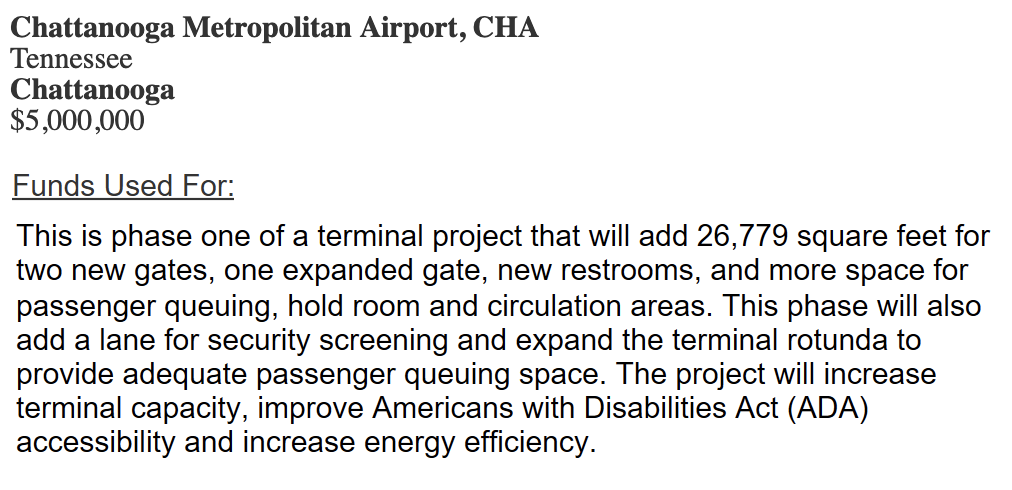 Texas