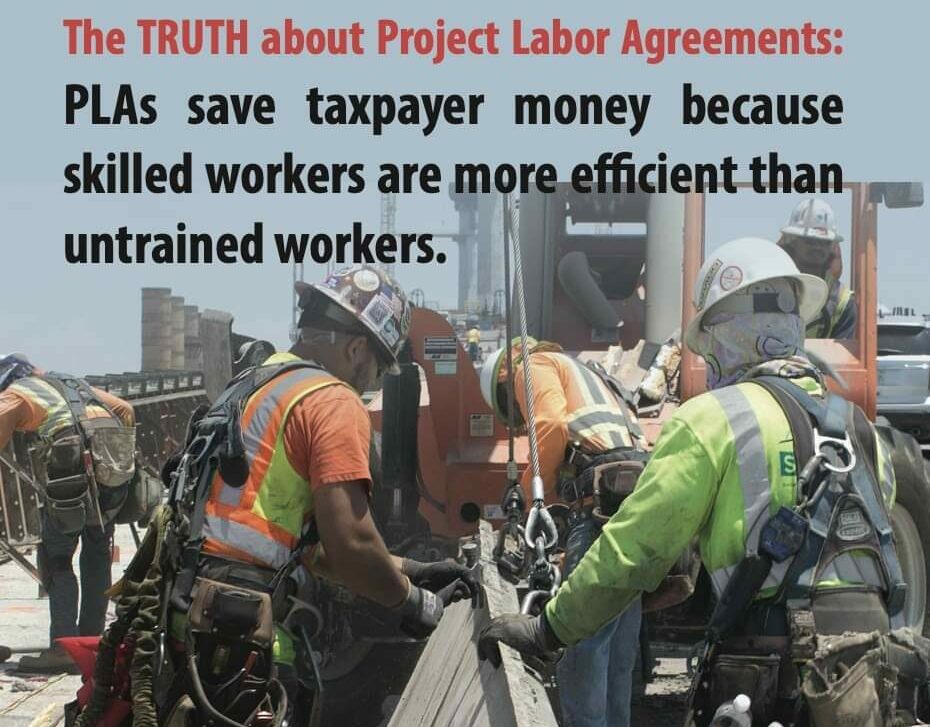 President Joe Biden signed an executive order Feb. 4 requiring project labor agreements on federal construction projects that cost more than $35 million. Project labor agreements are collective bargaining agreements between building trade unions and contractors that determine wages, employment conditions, and dispute-resolution processes. Biden signed the order at the hiring hall of Ironworkers Local 5 in Maryland.
Based on 2021 figures, the order is expected to improve job quality for 200,000 workers and affect $262 billion in federal government projects, which include nuclear-site maintenance and construction of airports and water infrastructure projects. It also will help level the playing field for the SSMRC's signatory contractors who work on those projects.
"The executive order I'm going to sign today is going to help ensure that we build a better America, we build it right, and we build it on time, and we build it cheaper than it would have been otherwise," Biden said, as reported by The Hill. He added that the order will "ensure that major projects are handled by well-trained, well-prepared, highly skilled workers."
Labor Secretary Marty Walsh, who was present at the signing, said PLAs are powerful tools that protect taxpayers' investments, bring projects in on time, and guarantee high-quality results. 
In a statement, the Biden administration said PLAs can minimize work disruptions and get projects completed on time by improving coordination among multiple contractors and subcontractors on large projects.
The administration stated that the order advances its commitment to rebuild the nation's infrastructure on time and at reasonable cost, and it comes three months after Biden signed the bipartisan infrastructure law, which he said would create good-paying, union jobs. The order also fits with the administration's pledge to strengthen and grow unions after decades of decline and increase wages for construction workers. A previous executive order requires federal contractors to pay a $15 per hour minimum wage.
"As president of the United States, I award contracts … unless the project I'm purchasing for the American people was made in America and all of its component parts were made in America, we're not buying it," Biden said. "Every single project that we're talking about is paid for with federal dollars, is a federal project, is going to be union jobs."
Read the executive order here.
Read more in these articles from The Hill and Engineering News Record and in a White House fact sheet.