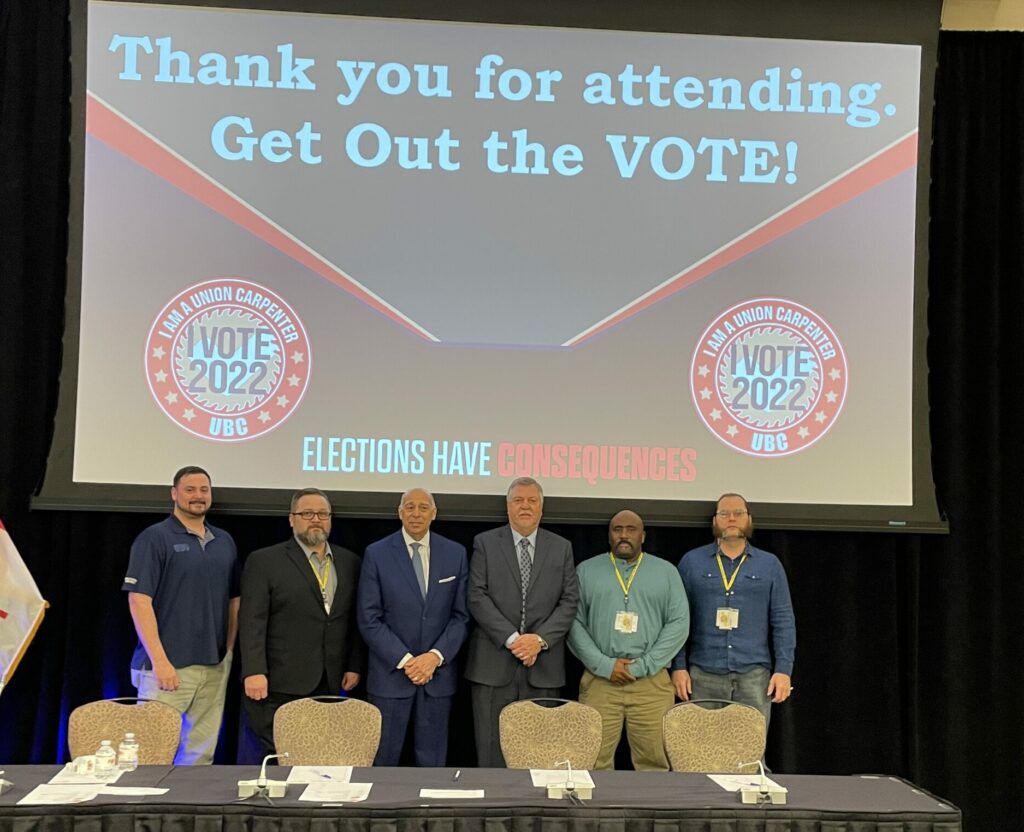 Six members and staff of the SSMRC gained valuable information and tools to share by attending the 2022 Get Out To Vote Conference, held by our parent organization, the United Brotherhood of Carpenters, at its International Training Center in Las Vegas.
"Voting is important, and we must continue to be aware elections have consequences," said Local 1263 Business Agent Charles Smith, who attended the event.
All six SSMRC attendees plan to use what they learned at the conference to communicate with other members about the importance of voting.
Pictured above, from left, are: Local 2411 Business Agent Robert Jeffers; Smith; UBC General Vice President Frank Spencer; UBC Southern District Vice President Dennis Donahou; Local 1263 Trustee Robert White; and Local 1192 member Jack Wadkins. SSMRC Political Director Rick Halford and Local 1000 member Omar Diaz attended the conference as well, but are not pictured because they had to leave immediately after the event's conclusion due to air travel.