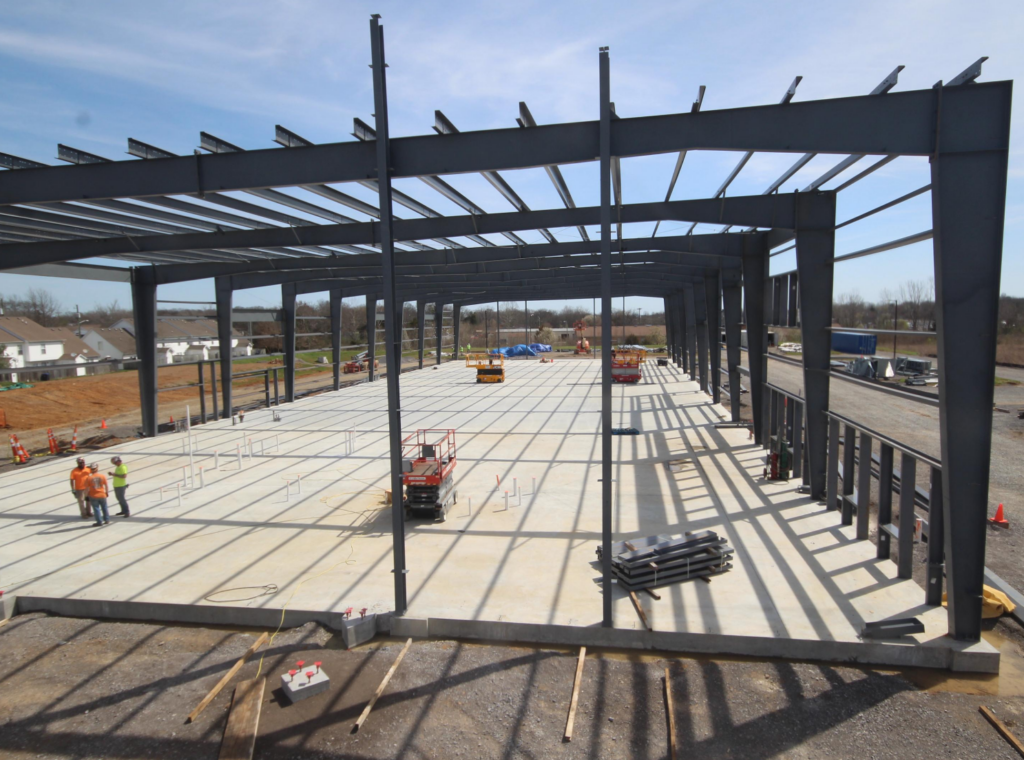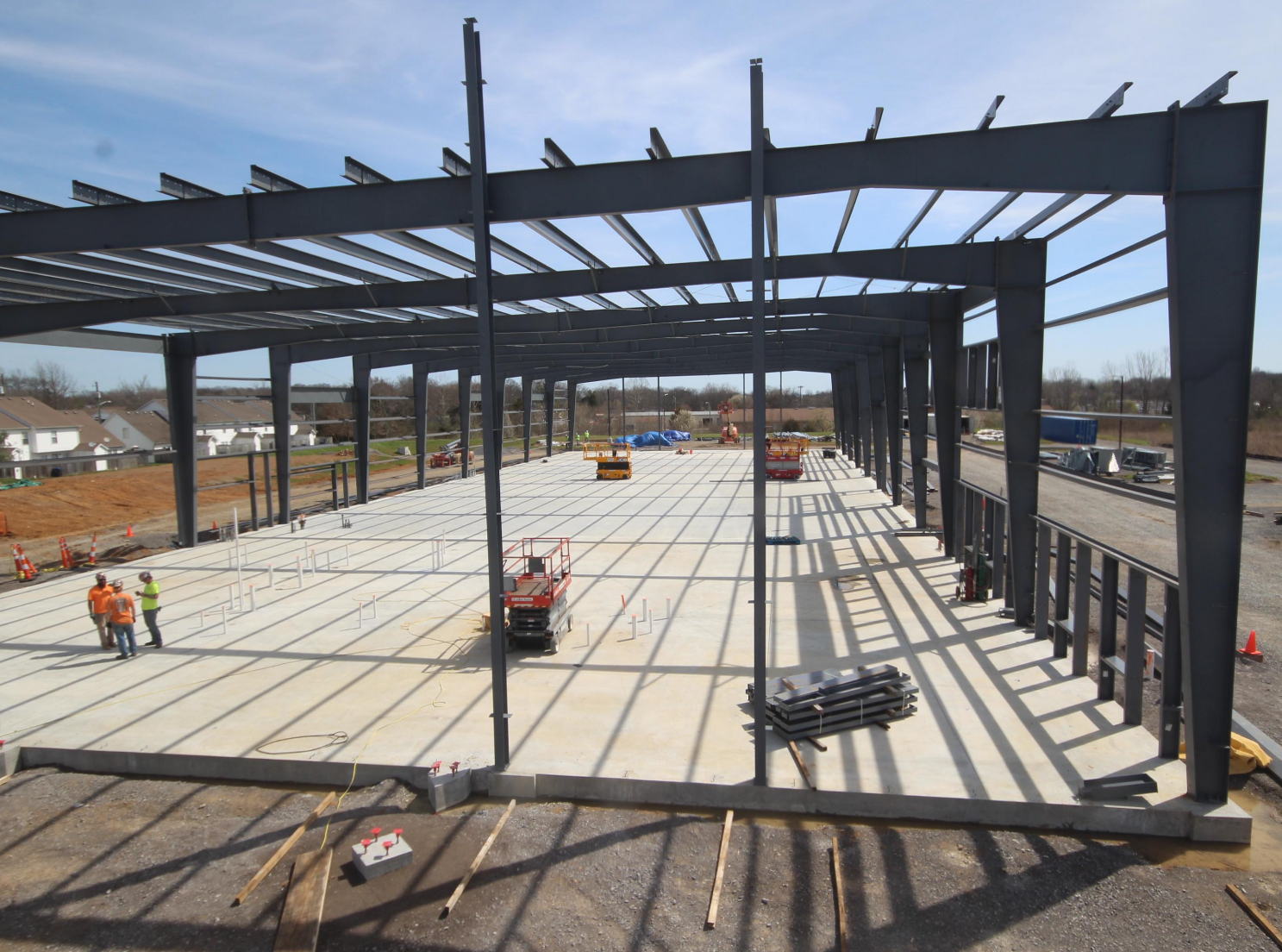 Construction of the Mid-South Carpenters Regional Council Training Trust Fund's new training facility in Tennessee continues to progress, with the PEMB (Pre-Engineered Metal Building) steel erection currently underway.
A photo gallery of the building's progress can be found here, and a live view of the jobsite can be seen here.
The $5 million, 25,000 square-foot facility will train members of the Southeastern Carpenters and Southern States Millwrights regional councils. The facility will be located in the Nashville suburb of La Vergne, Tennessee on four acres of land along Veterans Memorial Parkway, near U.S. Hwy. 41, Murfreesboro Highway.
Inside, training will cater to what's needed on job sites around the region. For example:
Because of COVID-19 and in response to the critical need to protect patients and staff at healthcare facilities during construction work, there will be a comprehensive mockup to hone skills in Construction ICRA (Infection Control Risk Assessment).
Scaffold training will prepare carpenters for work in nuclear power plants
Two mechatronics/robot stations will be used to train for automotive plant projects.
A conveyor training area will be used to train on floor conveyor and power and free monorail systems, which are used in many manufacturing processes such as automotive and food and beverage
Classrooms, conference rooms, and computer labs will also be used for training and leadership development.
Carpenter Skills taught there will include Metal Stud Framing, Drywall, Doors and Hardware, Flooring, Heavy Form / Concrete, Scaffolding
Millwright coursework will include Compressors and Pumps, Conveyors, Flowserve, Gas and Steam Turbine, Machinery Alignment, Welding, Mechanical Print Reading
Safety training includes: OSHA 10 and 30, Confined Space, Fall Protection, Hazard Communication, AED/First Aid
Soft-skill training is also offered on topics such as Leadership, Jobsite Communication and Human Performance