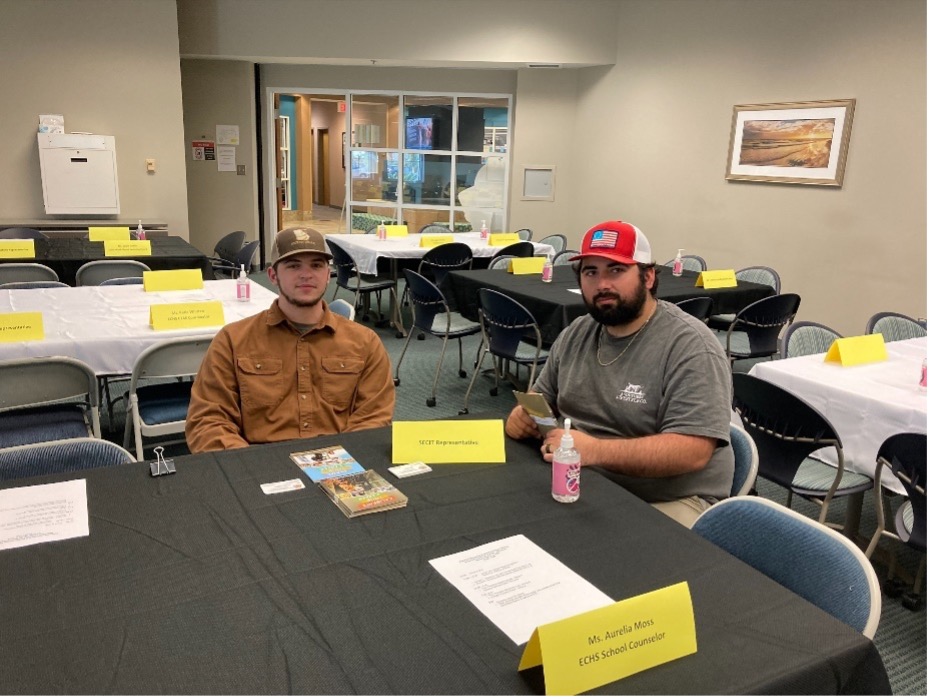 Representatives of the Southeastern Carpenters Training Trust recently attended a career expo at Savannah Technical College to talk to more than 40 high school juniors and seniors and their parents about opportunities within the SSMRC and UBC.
Savannah Training Center Millwright Coordinator/Instructor Jessie Patterson was joined by fourth-level apprentices John Norman and Drew Essex to discuss work, life, and to inform students and parents of different opportunities they have after graduation.
Patterson also answered questions alongside different company representatives from the area as students and parents participated in a panel discussion. Some of the areas Industry Employers that participated in the Expo were Gulfstream, Edwards Interiors, Daniel Defense, Mitsubishi, GA Transformer, and Georgia-Pacific in Rincon.
"We touched on the basics of the apprenticeship programs through the UBC and what career paths are available to them," Patterson said. "We included the parents in the opportunities that they could have through our apprenticeships as well."