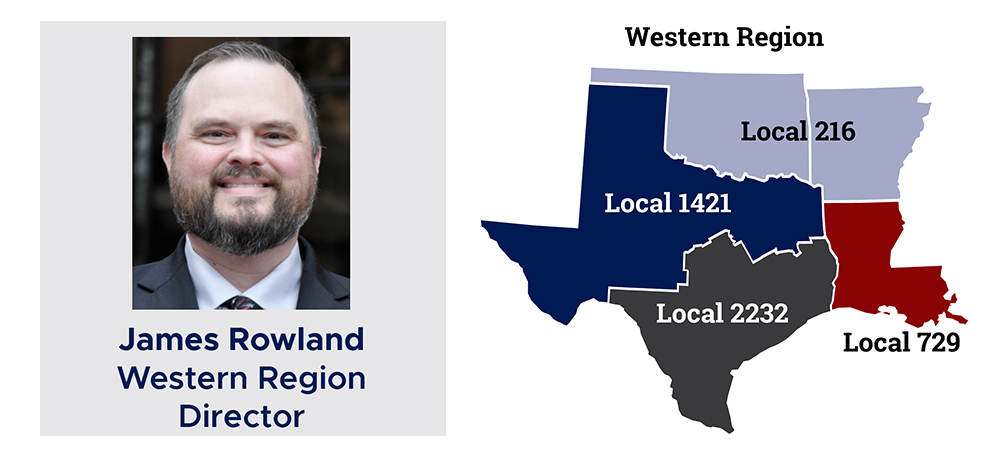 March and April work is already on the books for the Western Region. Power Gen industry work is picking up with multiple projects kicking off through the end of February and the first week of March.
The Gulf Coast market has been full speed ahead with one Petro Chem project after another. Conveyor and Manufacturing work has slowed some in February, as projects have wrapped up but there are major projects in Central and North Texas, as well as Oklahoma on the schedule later this Spring.
Work is plentiful across the region with opportunities for everyone. Our members who are looking for work should be sure to get on the out of work list, contact their Business Rep, and make sure their training is up to date.
For more information contact your local business agent.
Local 216: Donnie Newton (405) 602-3076 or Matt Nowlin (479) 967-0639
Local 1421: Thomas Brown (817) 784-1421.
Local 2232: Victor Sanchez (713) 649-0333, Dwight Murrah (281) 468-1035 or Monte Thompson (713) 649-0333.
Local 729: Mike Hines (713) 305-5477