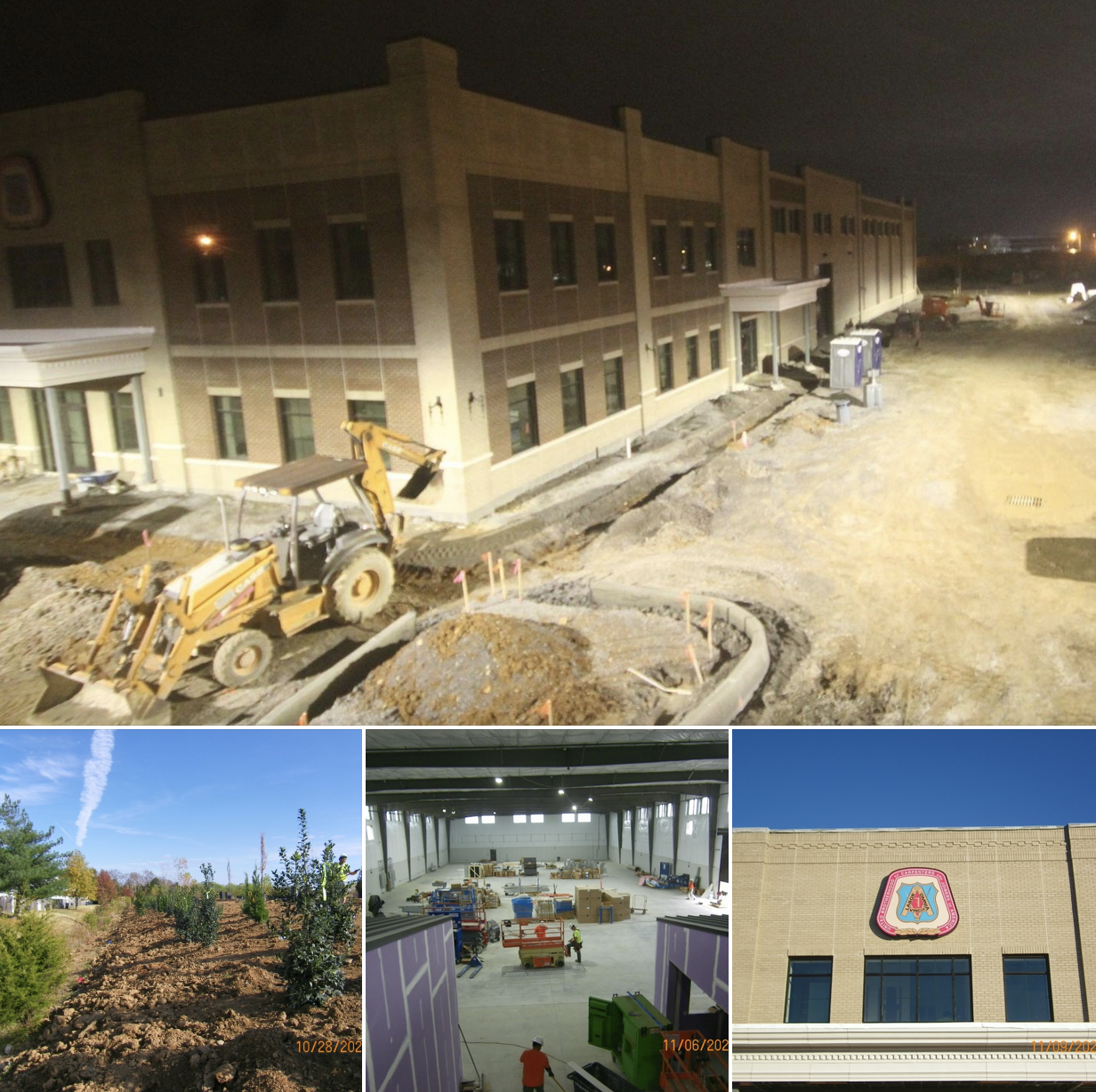 The 25,000-square-foot training center under construction in La Vergne, Tennessee, near Nashville is scheduled to be complete on Jan. 20, with a grand opening slated for March.
The new training center will replace a 7,000-square-foot facility with 5,000 square feet of training space. By contrast, the new building consists of 20,000 square feet of training space and 5,000 square feet of office and administrative areas.
"There's going to be a lot more training space and a lot better training equipment," said Rickey Moore, director of the Mid-South Carpenters Regional Council Training Trust Fund. "We're looking forward to showing our industry partners a wonderful training space. Members and contractors will both benefit from members being trained in a more timely fashion due to the extra space and newer training equipment."
Once the new center is open, rigging qualifications can be handled locally and more welding certifications can be granted locally as well. At the current training center, welding tests can't be conducted when classes are underway due to space constraints.
Here's where remaining checklist items stand:
Curbing on all but one side of the building is complete.
The pouring of exterior concrete, including sidewalks, began Dec. 13.
75% of the landscaping is done.
The parking lot has not been paved yet.
Flooring is being installed.
50% of interior painting is finished.
Welding booths are set to be delivered at the end of January.
Training equipment including floor conveyor, power and free monorail systems, and robot cells are being stored in Nashville and will be installed in March.
Check out the on-site 24/7/365 camera of the jobsite: click here.
Click here to access a photo gallery.