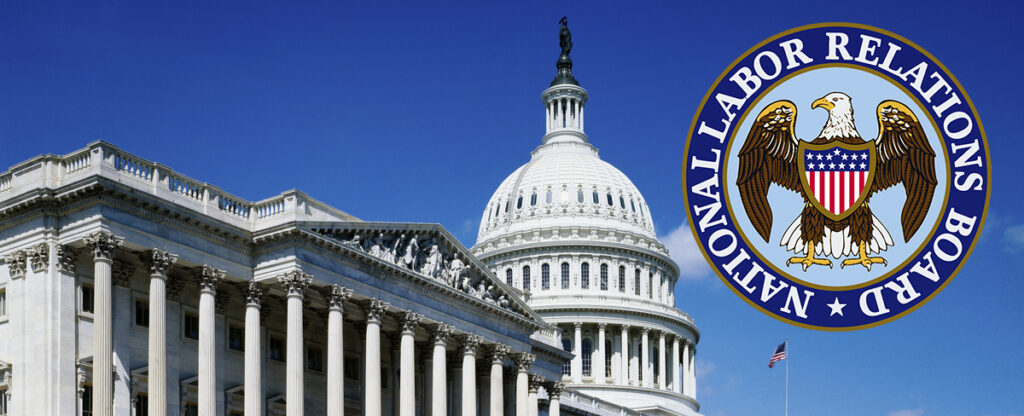 Congress has approved the first funding increase for the federal labor board since 2014, averting a budget crisis but falling short of what's needed given a dramatic rise in unionization and unfair-labor-practice charges.
The U.S. House of Representatives and Senate voted on Dec. 23 and Dec. 22, respectively, to increase National Labor Relations Board Funding by 9%, from $274 million to $299 million. The spending increase was part of a $1.7 trillion bill that funds the federal government through fiscal year 2023 and prevented a government shutdown. The package also includes some new worker protections. While the NLRB funding boost was less than the 16% increase the Biden administration requested, the president signed the bill Dec. 29.
A fully funded NLRB, which is supposed to enforce worker protections and labor laws, is vital for maintaining a level playing field for union contractors and for preserving fair industry wages and benefits for millwrights and other tradespeople.
The NLRB has been struggling to do its job due to flat funding that, when factoring for inflation, amounted to a 25% budget decrease since 2014. At the same time, 2022 brought the NLRB its largest caseload rise since 1976. The agency was tasked with handling a 53% increase in union-representation petitions and a 19% rise in unfair-labor-practices charges.
Agency leaders have been telling Congress members for months that employee furloughs would be necessary if funding weren't increased. While the $25 million funding jump will likely prevent furloughs and is a win for working people and law-abiding employers, labor leaders say more resources are necessary to equip the NLRB to handle its swelling caseload.
Thank you to our members and industry partners who wrote letters to their representatives as part of our campaign.
Two other pieces of legislation in the massive omnibus spending bill – a bill that allows legislators to vote on an entire package of legislation rather than on individual bills – expand protections for pregnant and nursing employees.
The Pregnant Workers Fairness Act requires employers to provide reasonable accommodations for pregnant workers who need lighter duty or other work arrangements. The PUMP for Nursing Mothers Act increases protections for those who need private lactation spaces and certain break times during shifts.