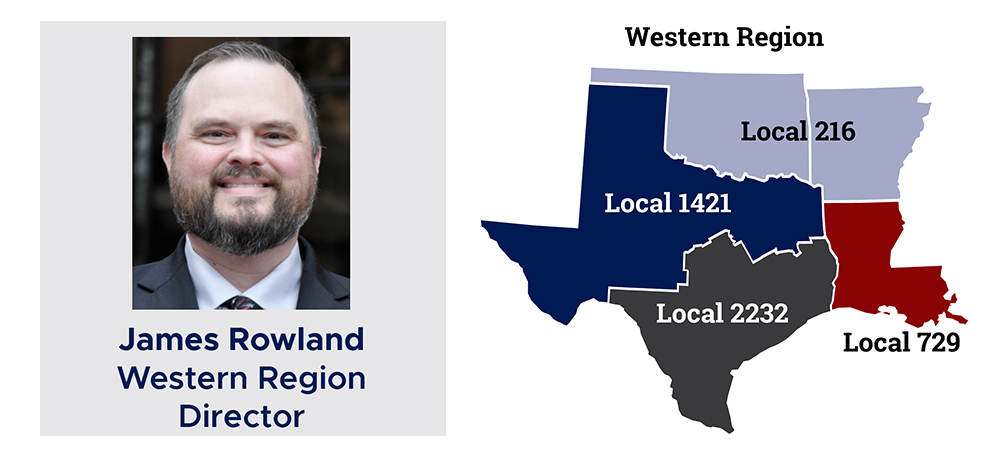 Work in the SSMRC Western Region has remained steady, however new projects have started to slow down. We are expecting a few small holiday outages at GM, Tesla, and Toyota in the automotive sector in November. There is some turbine work kicking off in Texas and Louisiana, with ongoing outages still working across the region as well.
As work slows and the holidays near, it's the perfect time to take the opportunity to get your certifications renewed or upgrade training that might benefit you in the field. There are still many members working across the region, so if you are looking for work, be sure to get on the Out of Work List. We often have a fair number of emergency outages with a short time frame to get members dispatched, therefore it is imperative to be on the Out of Work List.
For more information, members are encouraged to reach out to business representatives in their area.
Local 216: Donnie Newton (405)-602-3076 or Matt Nowlin (479)-967-0639
Local 729: Mike Hines (713)-305-5477
Local 1421: Thomas Brown (817)-784-1421 or Dwight Murrah (281)-468-1035
Local 2232: Victor Sanchez (713)-649-0333 or Monte Thompson (713)-649-0333