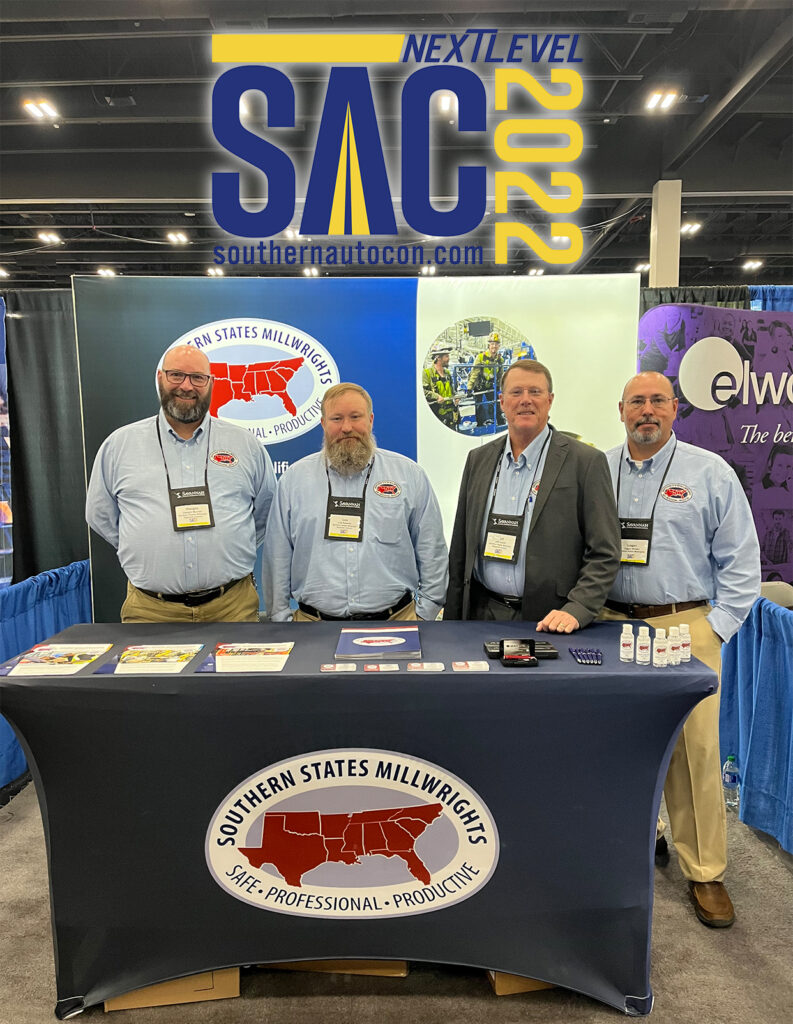 Representatives from all three regions of our council are running the SSMRC's stand-out booth at the Southern Automotive Conference in Atlanta. They are networking with auto-industry manufacturers, suppliers, and contractors, letting them know about the benefits of partnering with our workforce.
Pictured above, from left, are: Dwight Murrah, business agent for Locals 1421 and 2232 (Texas); Les Roberts, business agent for Local 1192 (Alabama, Mississippi, Florida panhandle), Jeff Smith, Central Region director; and Logan Brown, Eastern Region director.
Learn more about the Southern Automotive Conference.