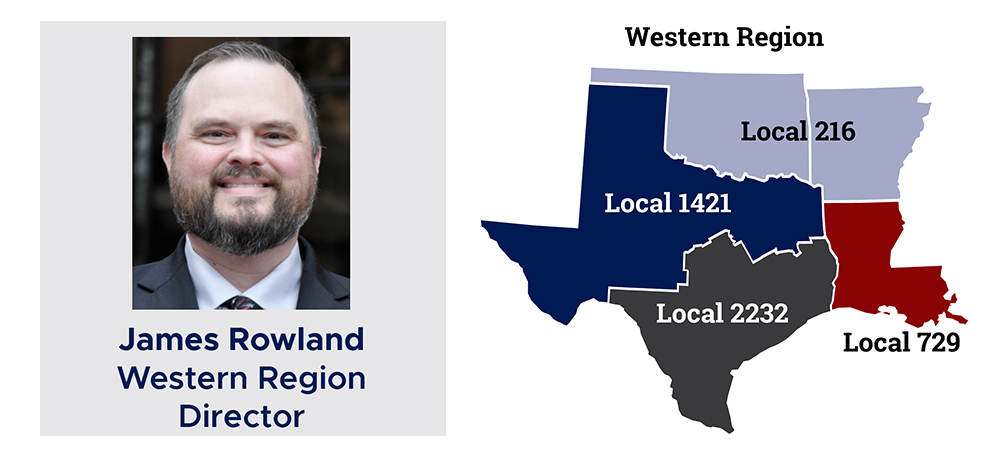 Work has begun to slow down as we get into the summer months, but there will be work picking up at Tesla in Austin and a few power generation projects are actually scheduled out of season.
Airport work should be picking up in Houston and Dallas and LNG work is ongoing in Louisiana. Oklahoma should be seeing a few projects kicking off with a special note that long term Hydro projects are expected in the near future.
Take this slower time of the year to get needed upgrade training or to renew your certifications.
Members of 1421 it is extremely important that you reach out to your BA, Thomas Brown, and ensure you've done your required training for the safety and skills incentive in the contract or you could have a decrease in your wages!