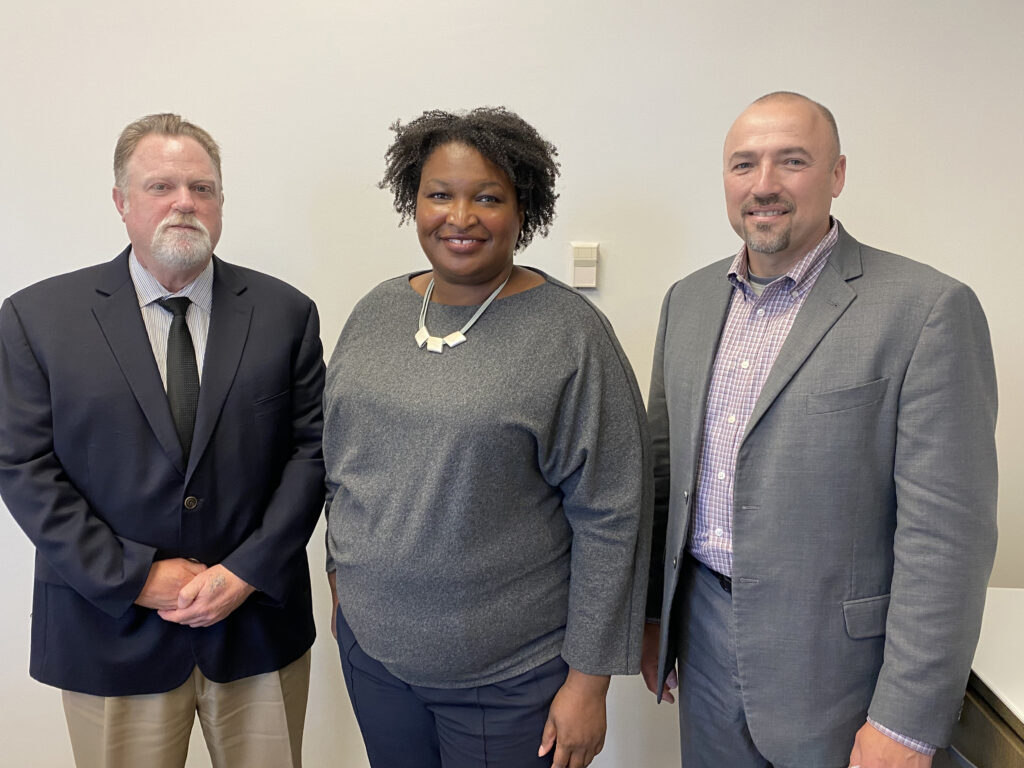 In a meeting with Georgia gubernatorial candidate Stacey Abrams on Jan. 31, SSMRC leaders discussed labor issues including visa-program abuses, project labor agreements, and tax and workers' compensation fraud by unscrupulous contractors.
"She knew about every one of those topics," said Wayne Jennings, SSMRC executive secretary treasurer, who met with Abrams along with Rick Halford, SSMRC political director. "She shared great concern for the labor issues we also have concerns over."
If elected, Abrams said she would use the tools of the governor's office to fight poor work practices. Abrams served in the Georgia House of Representatives for 11 years and narrowly lost the governor's race in 2018.
Jennings and Halford asked Abrams how she would monitor the labor forces used to construct high-profile projects that states often lure with taxpayer-funded incentives, on the assumption these projects will provide good-paying jobs for local workers. But through abuses of visa programs and the Visa Waiver Program, people from other countries sometimes perform this work, including millwright tasks. That was the case with the SK Innovation battery plant in Georgia, Halford and Jennings pointed out.
"Governors often spend a lot of time trying to get big projects into their states and then don't pay attention to the labor force used to build and maintain those projects," Jennings said. "She has always stood with labor. We wanted to know how would she go about this if she were governor."
Abrams said she was cognizant of those issues and would use the governor's office to combat them. As a former tax attorney, Abrams also said there are banking laws that could be used to investigate companies suspected of illegal labor practices.
In addition to discussing labor concerns, Jennings and Halford told Abrams about the SSMRC and its value proposition of providing a safe, professional, productive workforce.
Jennings used an example from a previous project. A union contractor bid $100,000 to install equipment. A non-union contractor bid $60,000 and was awarded the project. After the equipment was installed, it did not work properly. The facility owner paid the union contractor $30,000 to fix the problems.
"The bean counters thought they saved $10,000, but they lost 35 production days, so it was actually a loss," Jennings said. "She [Abrams] got it. She laughed."
Jennings and Halford told Abrams the SSMRC wants to partner with her to put our 1,200 millwrights in Georgia to work there. "Anything we can do to make that happen is the name of the game," Jennings said. "At the end of the day, the meeting was about how we can help each other."