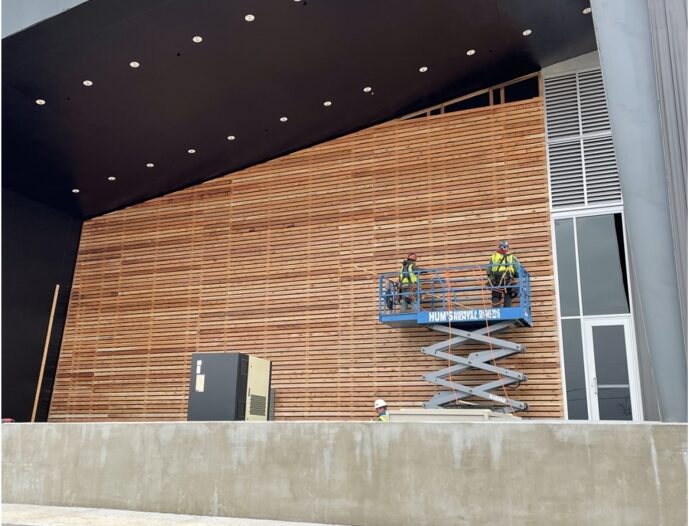 The new millwright and carpenter training center in Russellville, Arkansas is around 85% complete. The new center's square footage of around 30,000 will offer three times the space that Russellville's current facility provides.
"The main advantage of this new training center will be having more space for training. It's like moving from a hotel to a new house. We started in a small, two-room facility and moved to the current location, and now we're moving to a new building that's more than double that size," said Bryan Spradley, training director, Arkansas/Oklahoma Carpenters Apprenticeship and Training Program.
In comparison to the current facility, the biggest asset of the new building is the added space for classroom and hands-on training. The center will include additional classrooms that feature state-of-the-art technology, more training space, and extra administrative space for local offices.
The facility is also expected to help build marketshare in the Arkansas construction industry. The center will be a showcase to contractors and potential industry partners. And, the high-visibility location will also help with recruiting members.
Follow along with the Russellville center's final stages of construction here.
Another training center in Nashville, Tennessee is also under construction, and is currently more than 25% complete.
The new 25,000-square foot facility will include training equipment such as a computer room to do NANTeL training for nuclear power plants, two robot stations (will provide prerequisite training for the UBC mechatronics course), and a conveyor prop for training on floor conveyor and power and free monorail systems used in many manufacturing processes such as automotive and food and beverage.
Keep up with the Nashville center's construction here. A 24/7 camera of the site is also available.