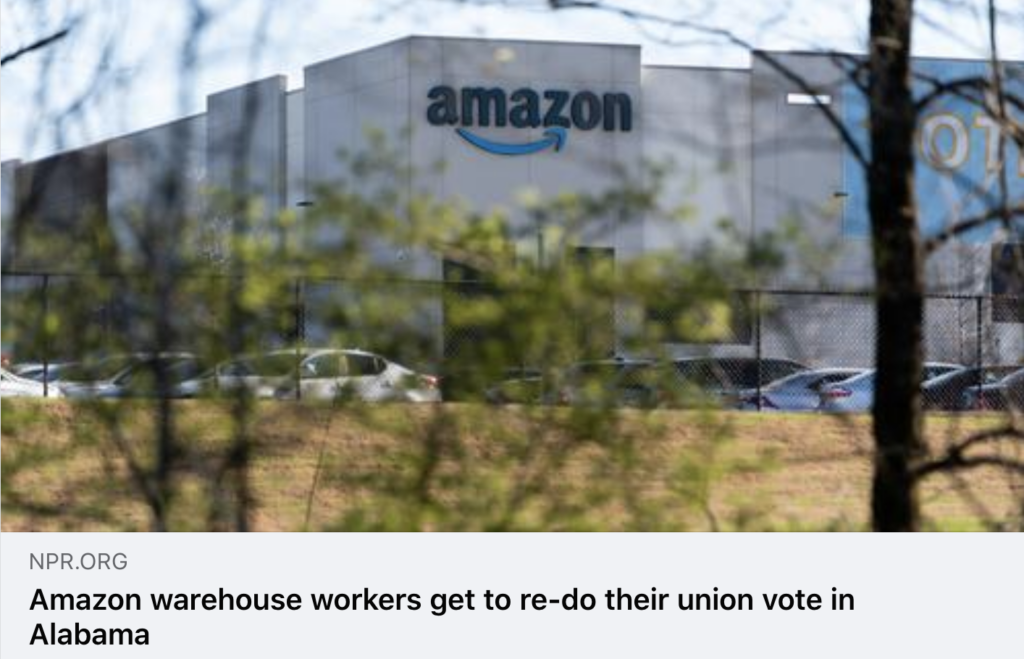 After shrinking for decades, the labor movement has gained momentum in 2021. Google employees created their first union this year, and tens of thousands of workers have gone on strike at companies including Nabisco, Kellogg's, and John Deere. Members of the United Mine Workers of America have been on strike in Brookwood, Alabama, since April.
During the past month, the National Labor Relations Board ordered a new union election at an Amazon warehouse in Bessemer, Alabama, and, for the first time, workers at a Starbucks store voted to unionize.
After ruling that Amazon improperly pressured warehouse staff in Bessemer, Alabama, to vote against joining a union, the National Labor Relations Board has ordered a new election. A date for the second vote has not been set. Learn more about the revote order and how the push to organize at Amazon fits into the rebounding labor movement: National Public Radio article; ABC News article.
Elections were held at three Starbucks stores in Buffalo, New York. Workers at one store voted to form a union, those at a second store voted not to unionize, and results of voting at the third store have not been determined. Read more from AP News.