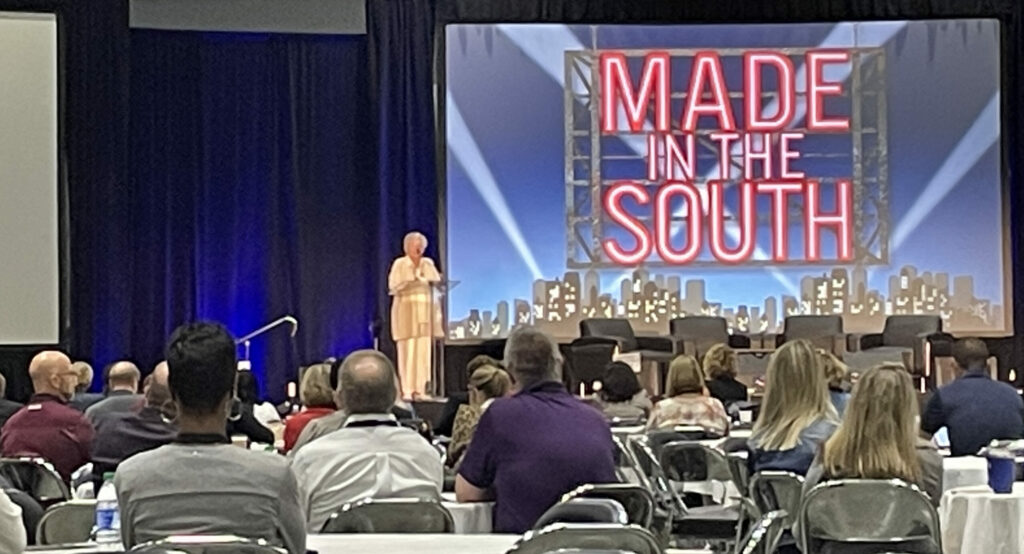 SSMRC regional directors networked with representatives of automotive-industry manufacturers, suppliers, and contractors during the Southern Automotive Conference, held Oct. 13-15 in Birmingham, Alabama.
"It was an opportunity to build partnerships and get our name out there," said Jeff Smith, director of the SSMRC's Central Region. "Everybody was open and receptive and asked good questions about who we are and what we do."
Smith said he and SSMRC Western Region Director James Rowland, who also attended the event, will be following up with several contractors and facility owners who are interested in partnering with the SSMRC.
Governors of three states – Alabama, Mississippi, and South Carolina – as well as representatives of major auto manufacturers including Honda, Hyundai, Mercedes, Toyota, Mazda, and Nissan and their suppliers attended the conference. In its 14th year, the Southern Automotive Conference focuses automotive manufacturers, suppliers, and service providers based in Alabama, Georgia, Kentucky, Mississippi, South Carolina, Tennessee, and Texas, and it is the largest event of its kind in the South.