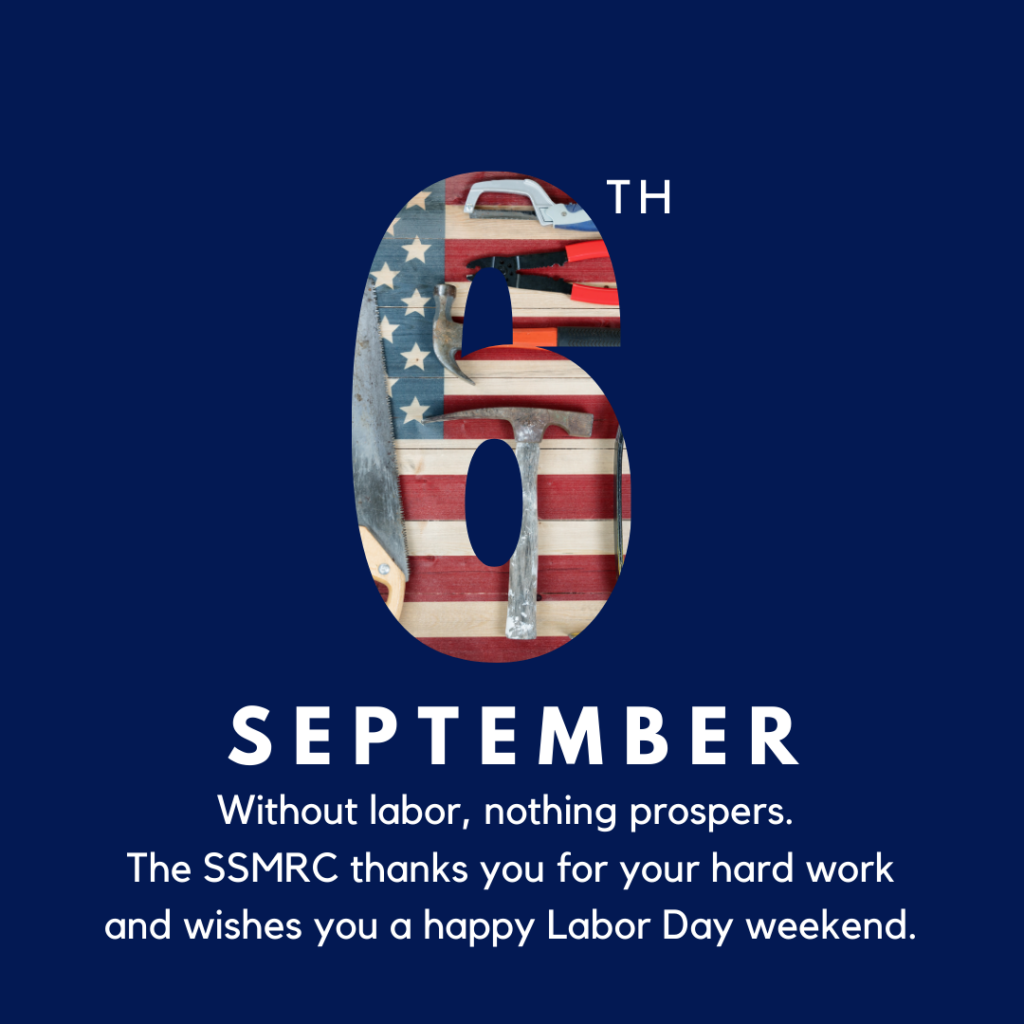 EST Jennings and the SSMRC staff thank you for your hard work and wish you and your family a happy Labor Day weekend. As we celebrate, let's take a moment to remember how Labor Day started and to think about those who organized and fought for the working conditions, fair wages, and benefits we enjoy today.
They include Peter J. McGuire, the "father" of Labor Day and the founder of our parent organization, the United Brotherhood of Carpenters and Joiners of America. McGuire prompted the first, unofficial Labor Day holiday on Sept. 5, 1882, in New York City. After visiting Toronto in the spring of 1882 and seeing parades there honoring labor, McGuire proposed in a speech given at a New York Central Labor Union meeting that workers come together in the streets on the first Monday in September to celebrate "a general holiday for the laboring classes." McGuire later said he chose September due to its weather and position on the calendar midway between the Fourth of July and Thanksgiving.
More than 30,000 workers turned out for the first Labor Day celebration. The event spread to other cities and states during the 1880s and early 1890s, and by the time it became an official federal holiday in 1894 it was already a government-recognized holiday in 30 states.
The U.S. Labor Department website now states: "American labor has raised the nation's standard of living and contributed to the greatest production the world has ever known, and the labor movement has brought us closer to the realization of our traditional ideals of economic and political democracy. It is appropriate, therefore, that the nation pays tribute on Labor Day to the creator of so much of the nation's strength, freedom, and leadership – the American worker."
McGuire was one of the most remarkable figures in the history of the American labor movement. Learn more about him here.