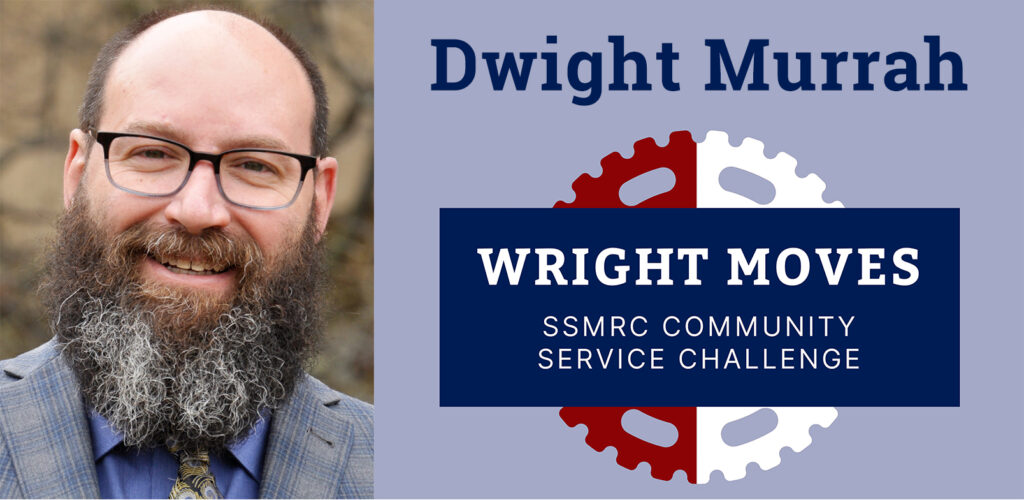 Dwight Murrah has built volunteer activities into multiple aspects of his life.
Community service isn't something Dwight Murrah does every now and then on a Saturday. It's woven into his friendships, his marriage, his hobbies, and his relationship to the neighborhood where he lives. Murrah, a business agent for Millwright Local 2232, volunteers individually, with friends, and with groups, including cycling and Jeep-enthusiast groups he's a member of and groups organized by his wife's employer.
The work he's done ranges from distributing food to the homeless and fostering shelter dogs to taking blind people on tandem-bike rides. "Sometimes I wish I'd found an awesome charity or organization to consistently work with, but for me, the reward has been in the diversity," he said.
While Murrah has led and participated in fundraisers, most of his community-service activities have been hands on. "A lot of fundraisers are all about cash," he said. "Walking down a trail that's overgrown with grass 5 feet tall to find the two people who are living under a bridge and say, 'Hey, here's some water' – that's a different deal."
Volunteerism started taking on an important role in Murrah's life in 2005, when someone with Habitat for Humanity asked him to donate landscape plants from his family's nursery business. He helped with two houses – one for siblings in their early twenties whose parents had died and the other for a wheelchair-bound woman who was caring for her mentally disabled daughter. "They were so grateful," he recalled.
Murrah said the main reason he's had so many volunteer opportunities is because of the friendships and connections he's developed. Other Habitat volunteers told him about additional projects. And people in the hobbyist groups he's joined are involved in community service. "If you expose yourself to good people doing good things, you're going to have opportunities," Murrah said.
Much of the volunteer work Murrah does happens in or near his own neighborhood. He and his wife, Fiona, live in a walkable, densely populated community that is part of downtown Houston.
"It feels good to volunteer," Murrah said. "You learn from the people you volunteer to help. You get a better perspective on what other people are going through. And you learn more about what's going on in your own world when you step into other parts of it."
Murrah didn't finish college but has enjoyed a well-paying career as a millwright – a fact he attributes partly to good fortune and assistance from others. "A buddy of mine was a millwright, and he introduced me to the right person," he said. "I have a strong work ethic, but that only takes you so far in creating opportunities. Somebody always gives us a chance. You've got to realize you've been given stuff and want to give it back."
"Dwight has always been extremely committed to helping out his brother and sister members as well as those in need in our local communities," said James Rowland, director of the SSMRC's Western Region. "He will always go above and beyond if he feels that the membership is being wronged."
Some of the community-service activities Murrah has participated in are listed below.
Fostering and fundraising for abandoned animals
Food distribution / helping the homeless
Cycling-related volunteer and fundraising events
Supporting the LGBTQ community
Community building and beautification
To nominate an SSMRC member for the Wright Moves Community Service Challenge Award, email us at info@southernstatesmillwrights.org.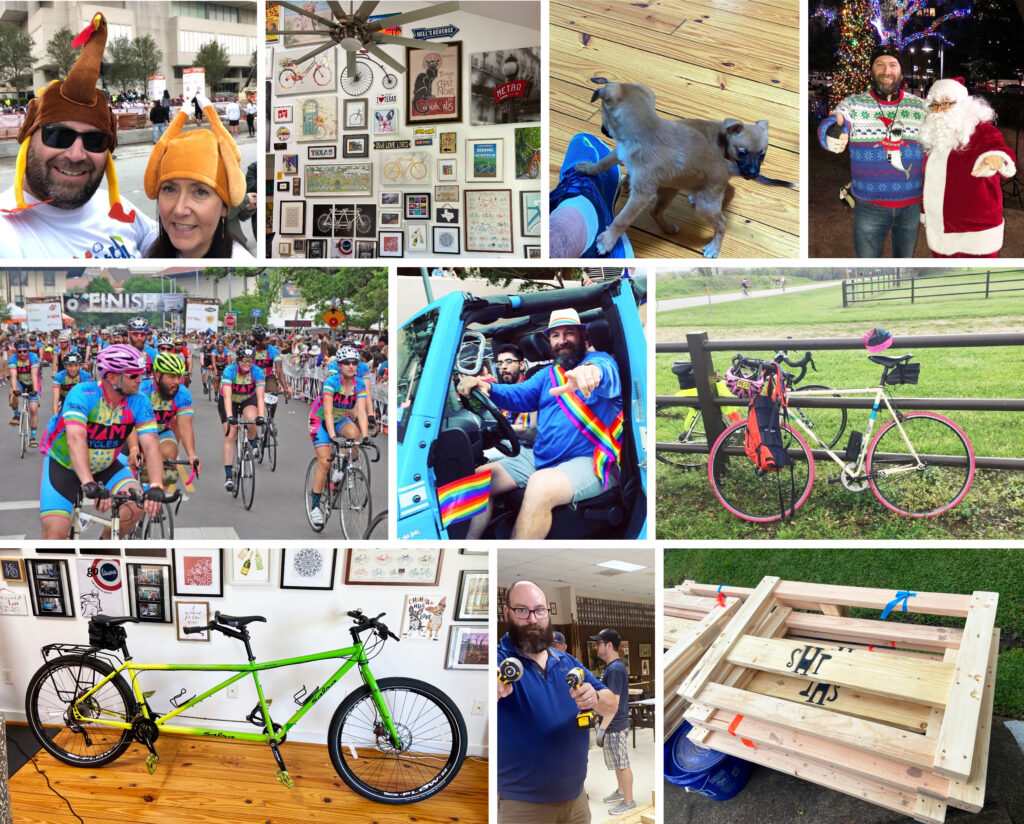 LEFT TO RIGHT, FROM TOP: Dwight Murrah and wife Fiona at the Houston Turkey Trot; Local artwork the couple has purchased at fundraisers; Puppies the Murrahs have fostered; Murrah at a toy drive; A charity bike ride in which Murrah wore his pink breast-cancer-awareness helmet; Murrah and his Jeep-enthusiast group leading the Houston Pride Parade; Murrah outfitted his bike with pink tires; The tandem bike Murrah used to give blind people rides through Houston; Murrah assembles headboards and footboards for kids in need of beds