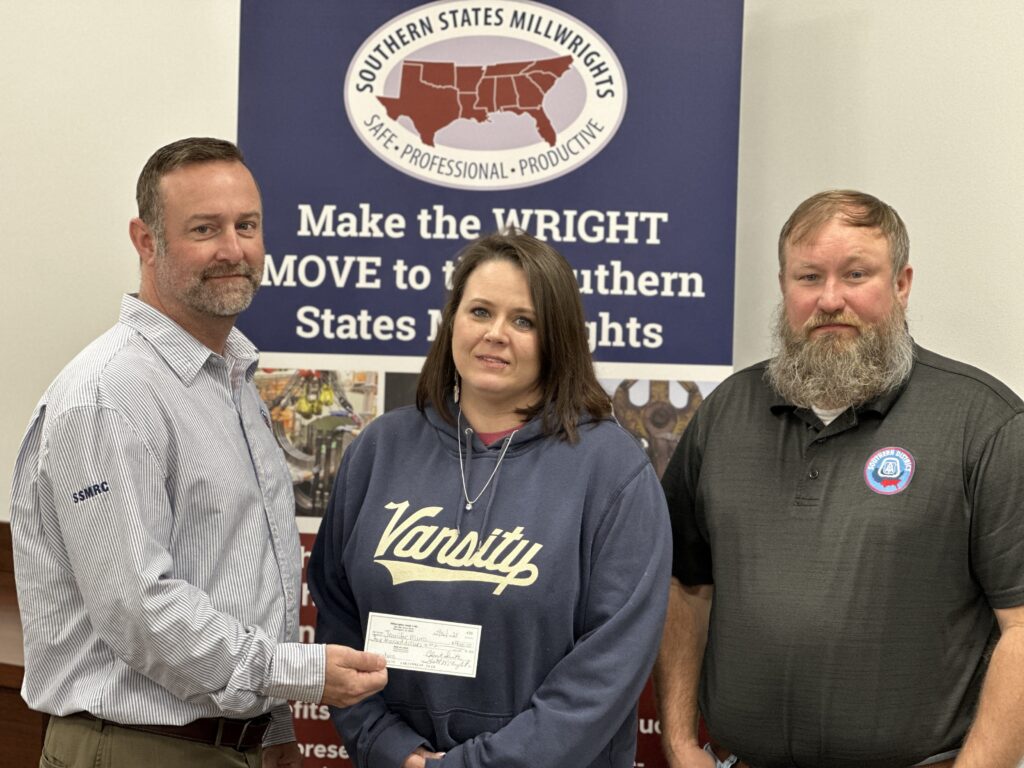 Being a millwright is more than just a career, it's a brotherhood. It's stepping up and rallying behind one of your own in a time of need.
On Sept. 24 while working a job in Flint, Michigan, Local 1192 member, Josh "Teddy" Mims suffered a medical emergency and has been in the hospital for nearly five months in critical condition. Mims' family has made multiple attempts to bring him home to Alabama but has been unsuccessful due to the extent of his condition.
Local 1192 decided to rally behind brother Mims and "pass the hat" to help raise money to help the family with day-to-day expenses, as they continue to try and bring Mims home.
Through the generosity from the SSMRC, Local 1192, North Alabama Building Trades, and Central Alabama Building Trades a check in the amount of $4000 was given to the family.
"I am glad to see not just millwrights but all of the building trades reach out to help this family in a time of need," said Local 1192 business agent, Clint Smith.
Mims is a 11-year member of Local 1192 and has been influential to many of his brothers throughout his career as a millwright.
We extend our thoughts and prayers to the Mims family.
If you are interested in donating, please contact Clint Smith (205) 789-9299 or Les Roberts (251) 454-5771.