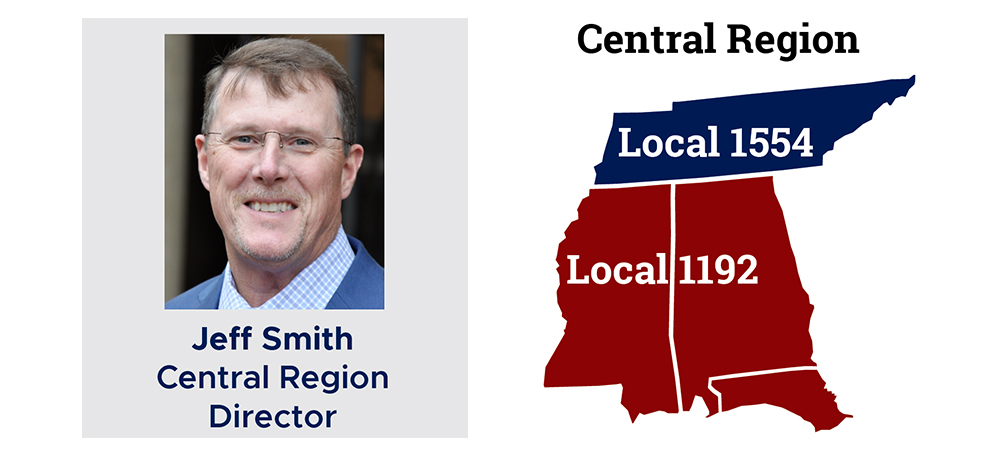 This year will be busy, and millwrights will be in high demand for the Automotive and Power Generation industries across our footprint.
Recruitment has been in full swing, and we are looking to add new members to our team. New members in the Central Region are needed as more working opportunities present themselves.
If you know someone who is mechanically inclined, put them in contact with a local business agent or have them fill out a new member application on the SSMRC website.
Please reach out to your business agent and put yourself on the out-of-work list if you are available for work. If you are traveling outside of your home local jurisdiction for work, check in with the local that has jurisdiction where you are procuring employment.
Please take advantage of all opportunities to enhance your skill sets (forklift, ariel lifting, welding and rigging) through the training department.
For more information, Contact your local business agent.
Local 1192: Clint Smith (205) 836-6734 or Lessie Roberts (251) 479-1415.
Local 1554: Jesse Beilig (615) 961-5994 or William Condon (423) 485-3466.