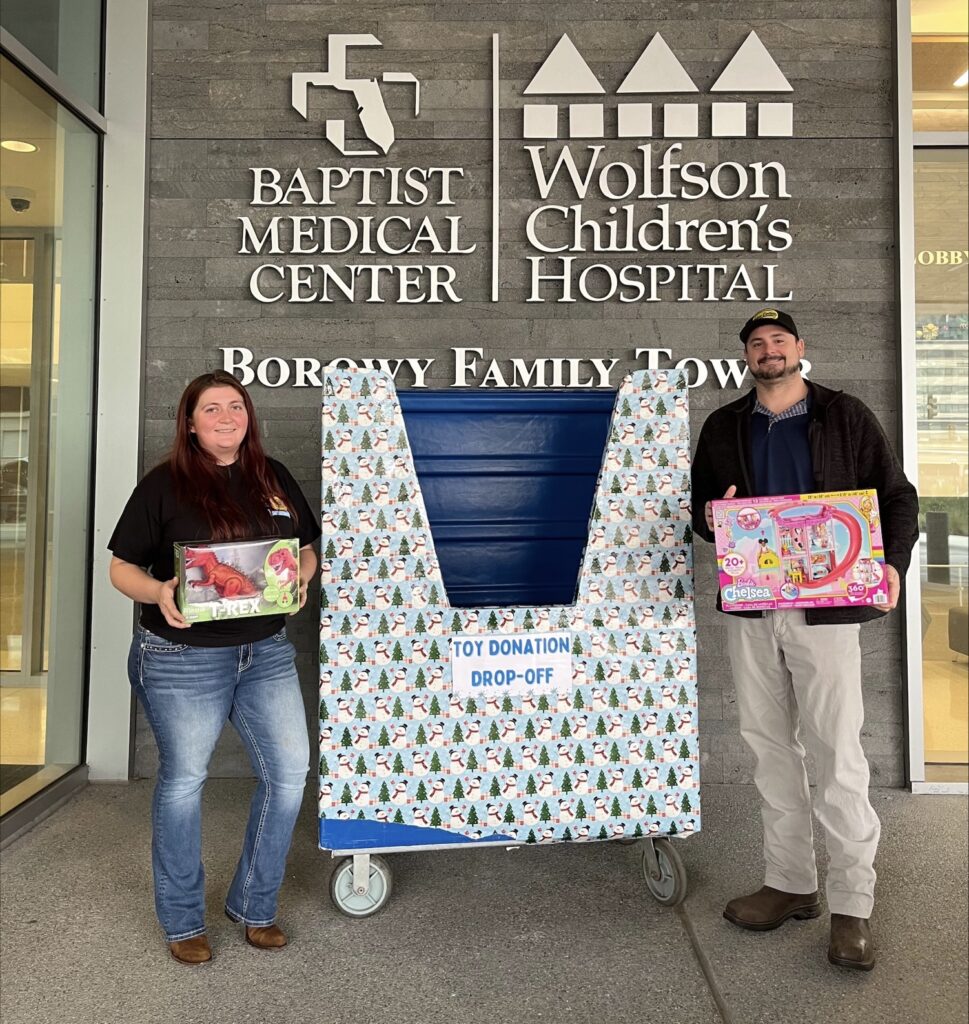 The Southern States Millwrights Sisters in the Brotherhood Committee put its best foot forward to bring joy to children and families in need during the holiday season through its holiday toy drive.
Donations were distributed to organizations across the Southern District just in time for Christmas.
Local 1192's Heather Pratt collected two full boxes of donations at the Florence Training Center, benefitting Toys for Tots.
Local 2411's Yvonne Dolloff collected donations at the Tampa Training Center. Dolloff, along with Local 2411 business agent, Robert Jeffers, personally delivered the items to Wolfson Children's Hospital in Jacksonville, FL.
Local 2232's Sarah Jones collected donations benefitting a local woman and children's shelter in Pasadena, TX.
Local 1263 millwright instructor, Jessie Patterson, and Patrick Willingham setup two donation boxes in Augusta and Savannah. Donations were given to a local family in need. Local 1263 will continue to take up donations for Toys for Tots throughout 2023.
The SSMRC Sisters in the Brotherhood Committee stays committed to volunteering in communities throughout its district and bringing joy to those in need.
More volunteering opportunities will be available throughout the year.
To learn more about the SSMRC SIB Committee, click here.