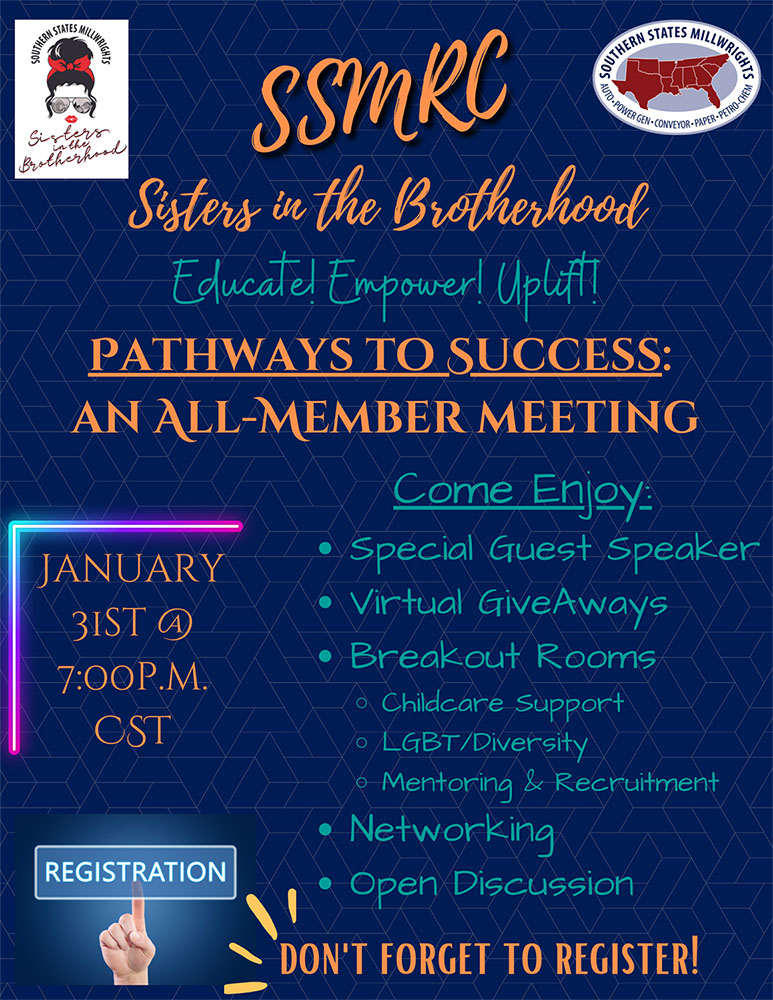 All women in the SSMRC are invited to attend a Sisters in the Brotherhood Committee meeting that will be held online Tuesday, Jan. 31, from 7 to 8:30 p.m. Central time.
The keynote speaker will be Wendy Chun-Hoon, director of the U.S. Labor Department's Women's Bureau.
Please fill out the registration form below by Jan. 29 at midnight, and you will receive a link to the virtual Zoom meeting via email and text.
The Zoom meeting will open at 6:45 p.m. Central time, and sisters can network until 7 p.m. After the meeting ends, there will be additional time to continue discussions for those who wish to do so.
We encourage everyone to attend! Together, we can learn how to be more successful as sisters and millwrights. We look forward to seeing our sisters on Jan. 31!
Please register: