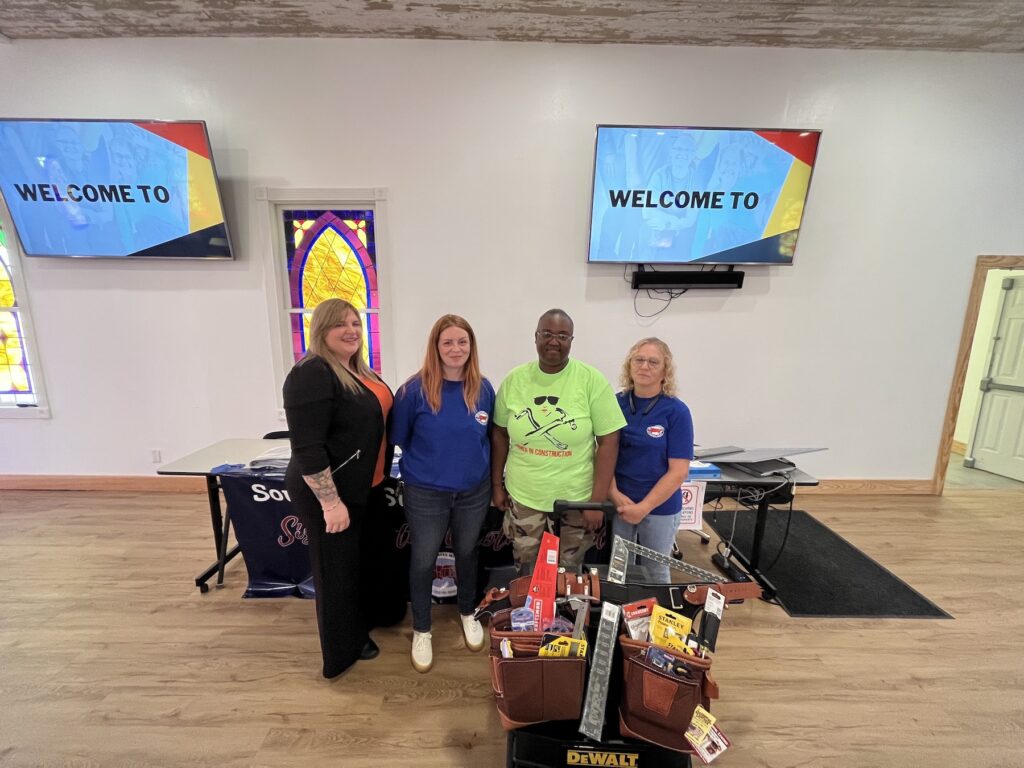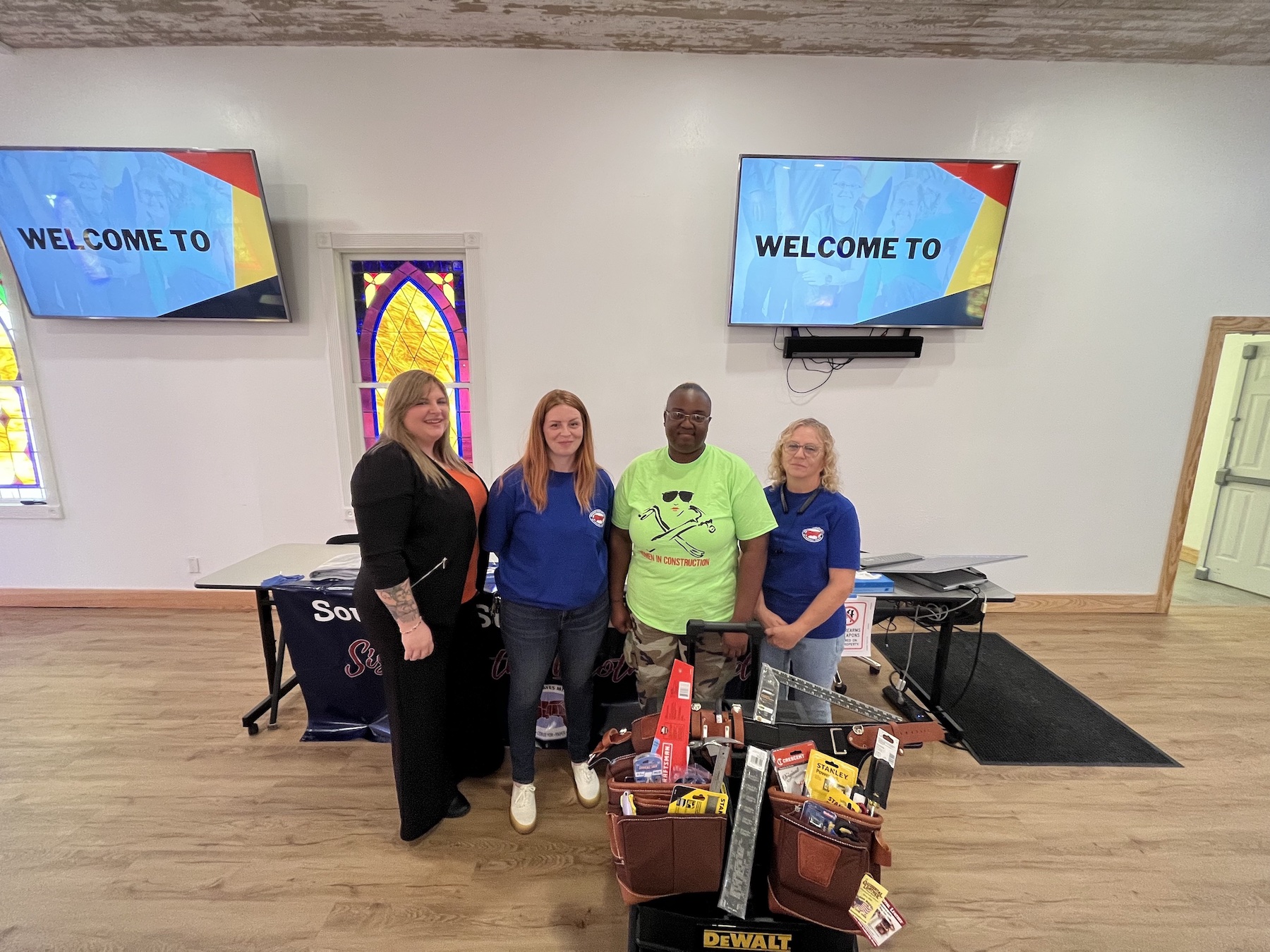 The SSMRC Sisters in the Brotherhood and two of its partners presented a scholarship tool package on Dec. 6 valued at more than $1,000 to Alisha King, a recent graduate of the Moore Community House Women in Construction Program in Biloxi, Mississippi.
The SSMRC funded the scholarship tools, and DEWALT made a donation of tools to support the Women in Construction Program and the scholarship package. The scholarship and donation are part of the Southeast Construction Owners & Associates Roundtable's Craft Trades Scholarship (SCOAR) Program.
"This really means a lot to me," King said. "I have always wanted to go into some type of trade. Not only does this allow me to start my career, it also allows me to show my kids that even after a certain age, you can still get up and do what you want to do. I sacrificed a lot to be able to stay home and take care of my kids, but now I am able to start the career that I want because of this scholarship."
King plans to join the millwright union and further her education through the apprenticeship program.
The Women in Construction Program is designed to train low-income women, looking for high paying jobs in the construction trades.
Candidates for this scholarship were scored based on instructor recommendations and video essays outlining career goals and the impact the scholarship would have on applicants' lives.