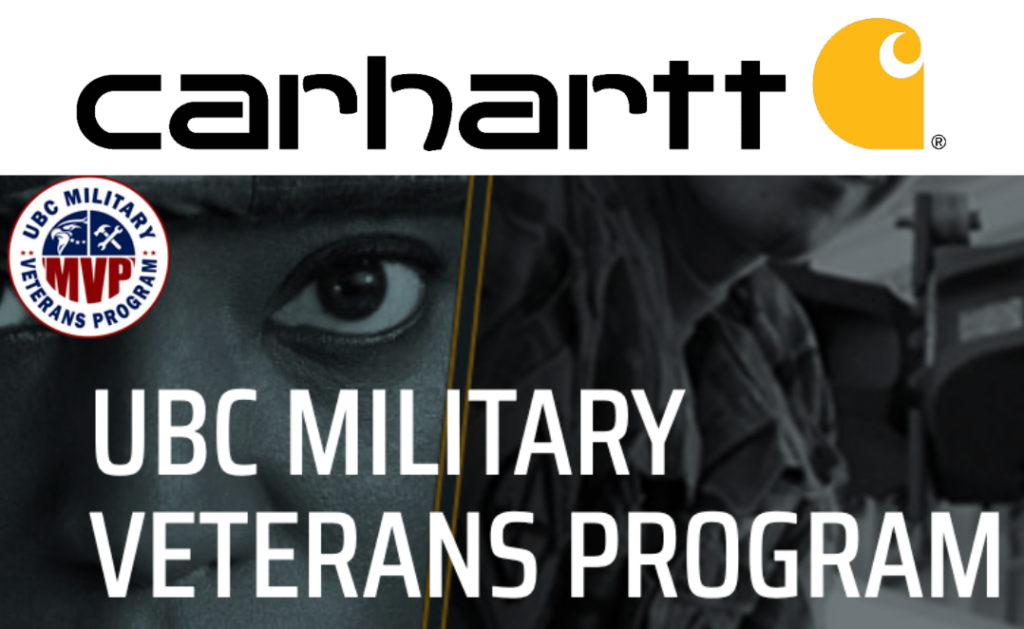 Apparel-maker Carhartt, Inc. awarded a $25,000 grant in November to support the United Brotherhood of Carpenters' Military Veterans Program, which helps service members transition from the military to civilian careers as millwrights and carpenters.
The MVP program will use the grant to provide workwear for 2023 MVP graduates.
"We appreciate Carhartt recognizing the value of America's greatest heroes and making this investment in the UBC MVP program," said Mark Benacquisto, executive director of UBC millwright/pile driver labor management.
MVP participants attend a free, eight-week training program that gives them the basic skill set of a first-year apprentice and includes hands-on projects. The veterans then join a UBC local union and begin working.
"Carhartt has been a family-run business since 1889 and shares many of the same values as the UBC," Benacquisto said.
The Carhartt grant is the second financial award the MVP program has won in recent months. For the third year in a row, the program will receive a U.S. Labor Department grant that provides program graduates at Fort Hood in Texas with $1,500 each to purchase tools. Graduates received the tool stipend in 2021 and 2022 and, thanks to the new award, will receive it in 2023. The grant is administered by the Texas Workforce Commission.