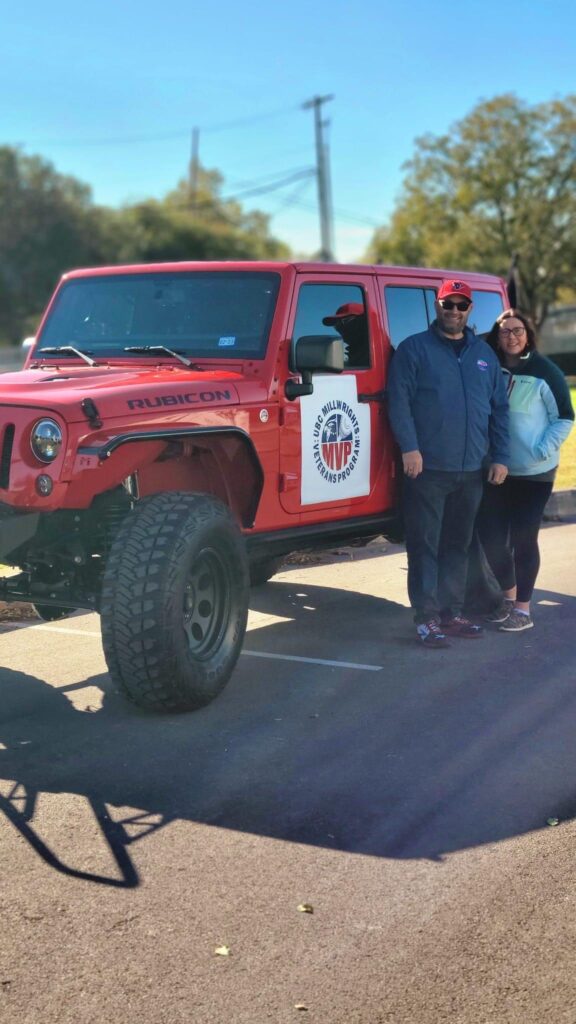 SSMRC West Texas business agent, Dwight Murrah, honored those who have served our country in New Braunfels annual Veterans Day parade in Texas.
Lined up in the order they were established, a local Jeep group that Murrah is involved in, honored each branch of military with flags, posters, and car magnets. Murrah displayed the UBC Military Veterans Program logo on the side of his Jeep, showing his appreciation for all the UBC millwrights who have served in the military.
Here are a few photos from the parade.