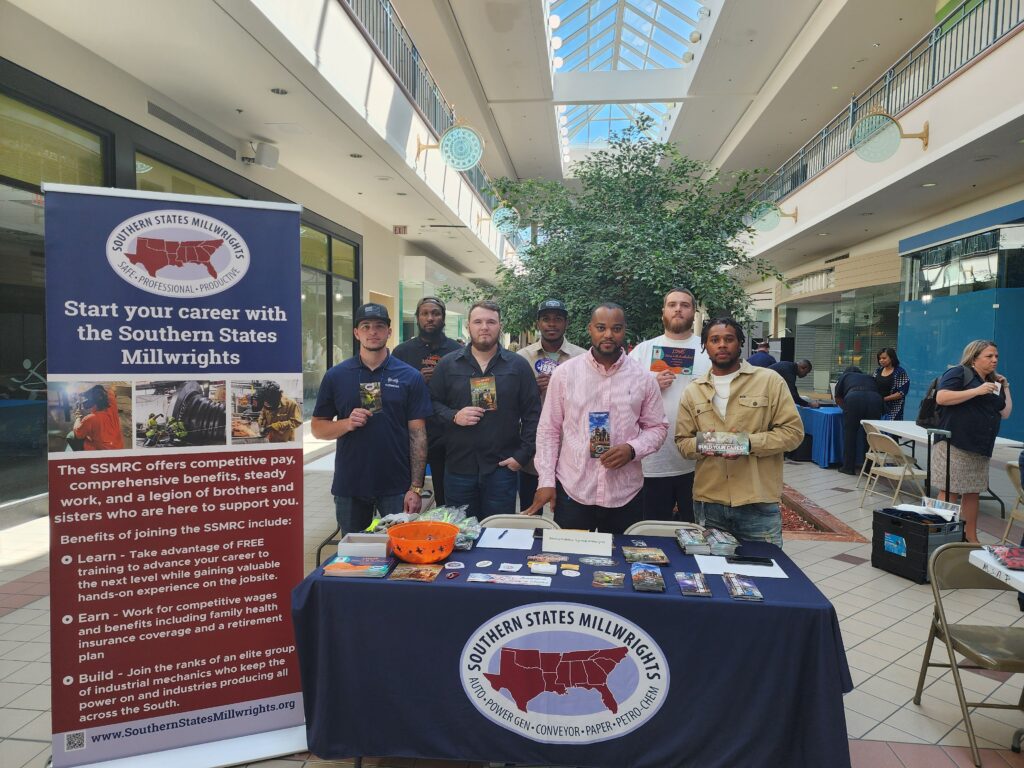 High school students in Savannah, Georgia, expanded their knowledge of the opportunities available to them after graduating high school at a job fair hosted by the Savannah Chatham County Public School System Public Affairs Department.
Seven SSMRC Local 1263 apprentices along with Local 2411 business agent, Robert Jeffers, and Southeastern Carpenters Training Trust millwright training coordinator, Jessie Patterson, spoke to over 40 high school students about the millwright trade.
"To see how the apprentices resonated with the students was amazing," Patterson said. "They connected with them on their level, as most of them either joined right out of high school or shortly after. I was able to speak and connect with over 15 women who are looking to join a trade after high school."
Third year apprentice, Ajay Webster, spoke volumes to the women who were interested in the millwright trade.
"What is amazing about our organization is we look out for each other, everyone on the job becomes like family," Webster said. "If you don't know something, you have a brother or a sister right next to you, to show you and guide you. These people next to me are my brothers. We network and help each other out and Ms. Jessie, she is like a mother and sister to us. Whatever we need she helps us. You need to call her? She answers, even at 12:30 in the morning."
"Educating these students on all their options and opportunities in the trade and seeing the light bulb go off made every minute worth it," Patterson said.
The event covered various businesses, different branches of the military, trades, and more.
Local 1554 business representatives, Steve Williams and William Condon attended a career day at Jackson State Community College, in conjunction with Walbridge to support the Ford Blue Oval project in Stanton, TN. They also attended another career day at TCAT's Memphis campus.