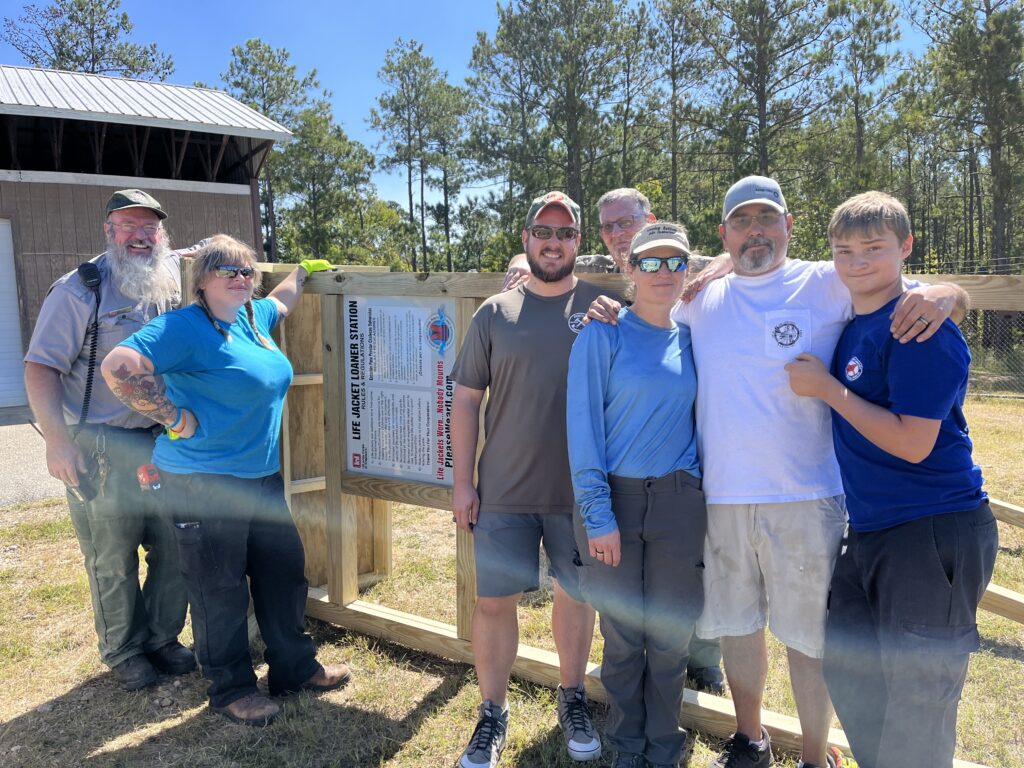 Eastern Regional Director, Logan Brown and members of Local 1263 celebrated National Public Lands Day by giving back to their community.
On September 24, Thurmond Lake held one of its largest single-day volunteer projects. During the event, Brown and other volunteer members built four life jacket loaner stations for the U.S. Army Corps of Engineers. These loaner stations will be placed at various spots around the lake for people to access for free.
"It is very important for us to look for ways we can give back to our community," Brown said. "It is gratifying for each individual who participated and it is also great for the community. I am grateful that we were able to spend a few hours participating in this event and cannot wait to participate again next year."
Volunteers helping in this community service project were: Park Ranger David Quebedeaux; Southeastern Carpenters Training Trust Fund's Savannah Training Center millwright instructor Jessie Patterson; Augusta Carpenters Local 283 Business Manager Dan Morris; Park Ranger Charlie Fenwick, Local 283 member Sharon Brown; Southern States Millwrights Regional Council Eastern Regional Director, Logan Brown; and Trevor Brown.