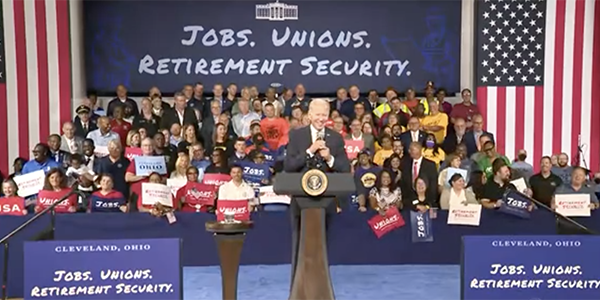 Pensions are now secure for millions of union workers and retirees who were at risk of losing their benefits, the U.S. Labor Department announced July 6.
Through the American Rescue Plan's Special Financial Assistance Program, 200 multi-employer pension plans backed by a federal insurance program that was projected to become insolvent in 2026 are now protected until 2051.
"Before the American Rescue Plan, a wave of multi-employer pension plans were projected to become insolvent and leave millions of America's workers without their full pension benefits," said Labor Secretary Marty Walsh. "These were benefits their unions bargained for, and they earned. It was a deeply unfair and tragic situation."
Read more here and see the final rule implementing the pension safeguards here.