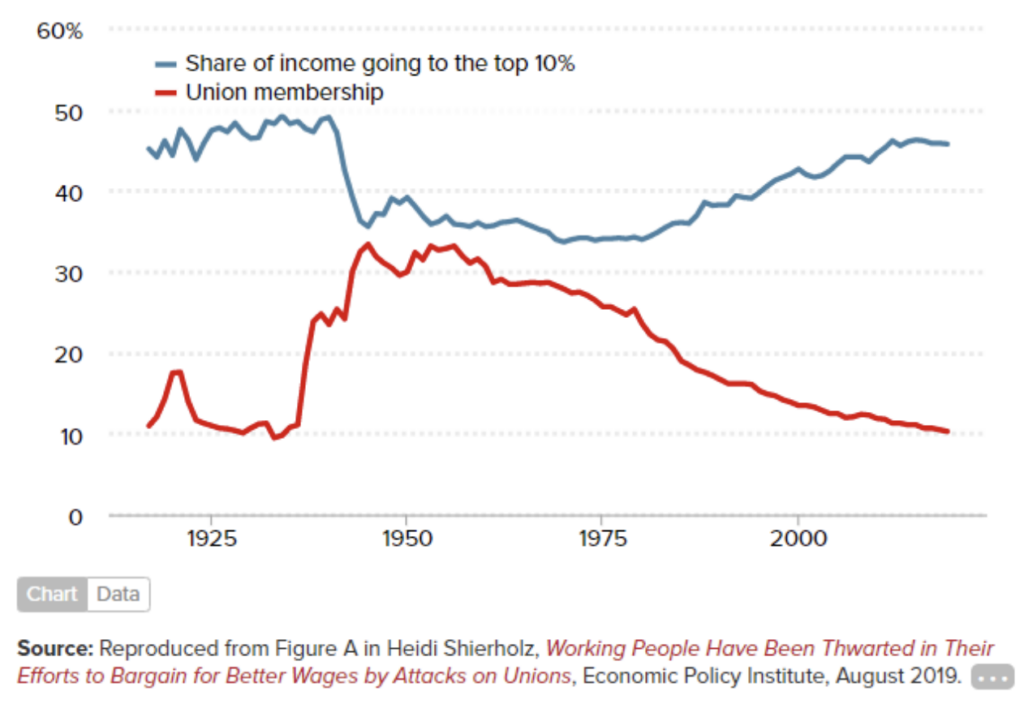 The White House Task Force on Worker Organizing and Empowerment has released a report with nearly 70 recommendations that promote worker organizing and collective bargaining.
The task force represents the first federal-executive-branch-wide effort to promote policies, programs, and practices to help more workers organize and successfully bargain with employers. More than 20 departments and agencies worked for six months to produce the report.
U.S. Labor Secretary Marty Walsh has stated the task force and its recommendations were needed because union membership has declined from 30% in the 1950s to 10.3% in 2021, and the decline is associated with growing economic inequality, stagnant real wages, and the shrinking of the middle class.
On the positive side, interest in unions has increased significantly in recent years. Public approval of unions is at its highest point since 1965, according to Gallup, with 68% of Americans approving of labor unions. More than half of non-union workers say they would vote for a union at their job if one were available to them. That percentage has grown from one-third of respondents in the 1970s, 1980s, and 1990s, according to fact sheets by the Economic Policy Institute.
Read Walsh's blog post about declining union density and how the Labor Department is working to help employees organize. You also can watch the Labor Department's "Why Unions Matter" video.