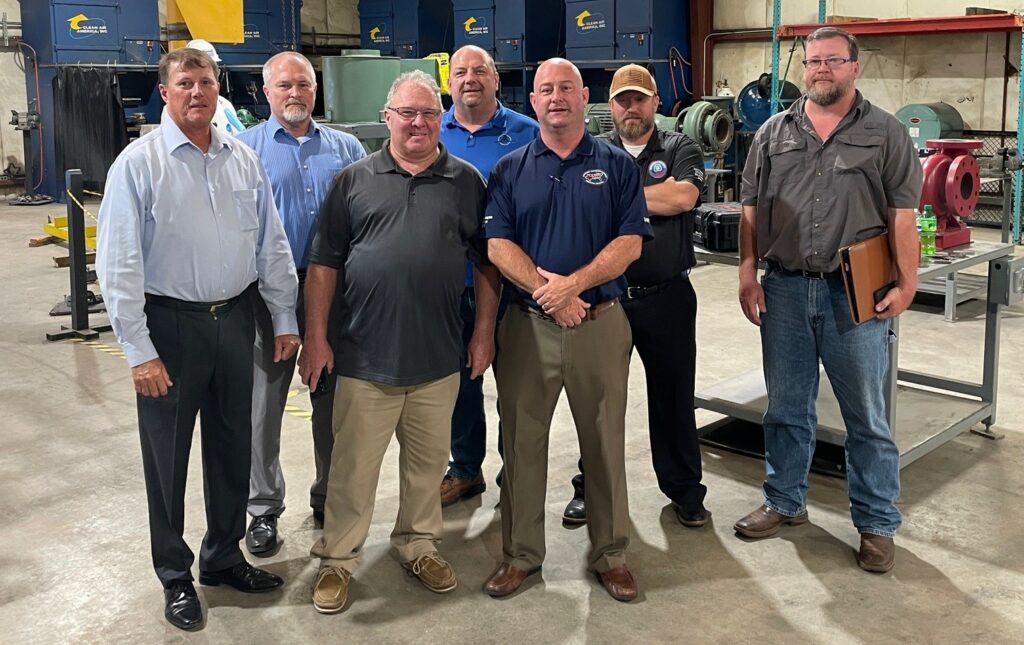 SSMRC Central Region Director Jeffrey Smith and Local 1192 business agents Clint Smith and Lessie Roberts hosted a labor-management meeting last month at the Florence, Alabama, training center. The event also included a tour of the training center for partnering contractors.
The labor-management meeting is an opportunity for the joint partnership of union leaders and partnering contractors to proactively seek solutions in preserving existing market share while collaborating and discussing future working opportunities for our members within the SSMRC Central Region. The meeting is a prime opportunity for labor and management to discuss the industry's future, including owner requirements, future staffing needs, technological advancements, and training needs.
On behalf of training and in attendance was Rickey Moore, training director for the Mid-South Carpenters Regional Council Training Trust Fund. In conjunction with the labor-management meeting, the Mid-South Carpenters Training Trust Fund and VibrAlign held a laser-alignment class for any member willing to participate. Contractors witnessed the live training while touring the training facility.
Twenty-three members took the opportunity to improve their skills, and staff and contractors alike were impressed with the member turnout. The SSMRC and our partnering contractors want to thank all the members for their time and dedication to training to be the best!
–Jeffrey Smith, Regional Director