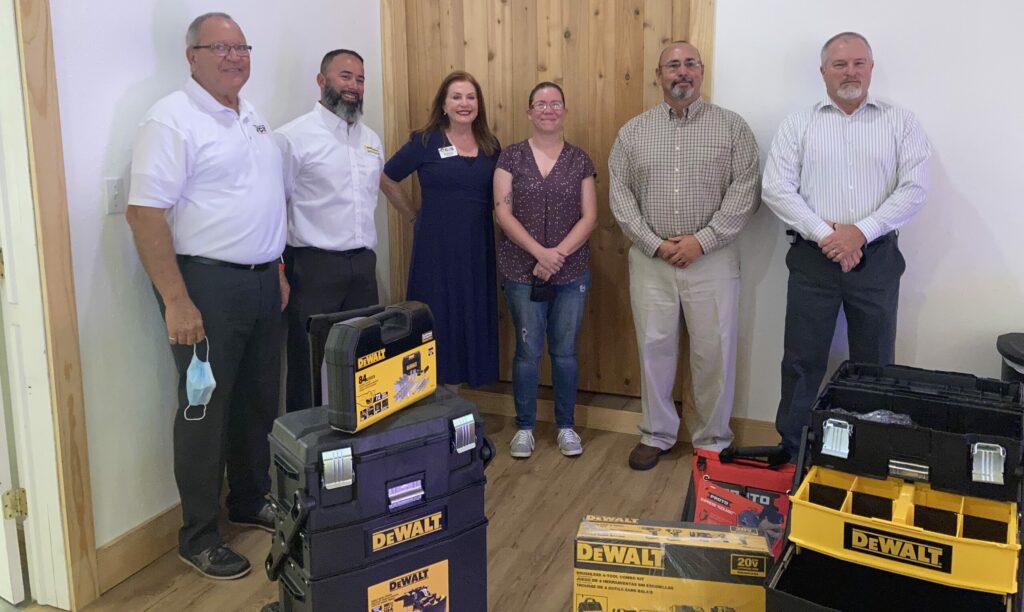 The SSMRC and two of its partners presented a scholarship tool package on Aug. 17 valued at more than $1,000 to Asia Lewis, a recent graduate of the Moore Community House Women in Construction Program in Biloxi, Mississippi.
The SSMRC funded the scholarship tools, and DEWALT made an in-kind donation of tools to support the Women in Construction Program and the scholarship package. The scholarship and donation are part of the Southeast Construction Owners & Associates Roundtable's Craft Trades Scholarship Program.
"It was like Christmas," Lewis said. "I did not expect the whole ceremony and the amount of things that I got. It was really was like a dream. I had to walk outside the next day and go look at my tools again to believe it."
Lewis is set to join Local 1192 and enter the millwright apprenticeship program in September.
The scholarship package includes all the tools needed for the first year of the apprenticeship. "That's a huge financial burden lifted," Lewis said.
A single mother, Lewis said her 7-year-old daughter, Henley, is ecstatic about the attention Lewis is getting and her upcoming apprenticeship. "She was over the moon when I came home with a car full of tools and had two interviews on local news stations," Lewis said. "She got to see me on TV. I explained to her about the apprenticeship, and she's just so excited because I'm going to be able to provide better for and because she believes she's going to learn with me."
Lewis said she will teach her daughter as much as she can about the millwright trade. "She's a very curious kid, just like I was," she said.
Learn more about Lewis and the scholarship through the media coverage below.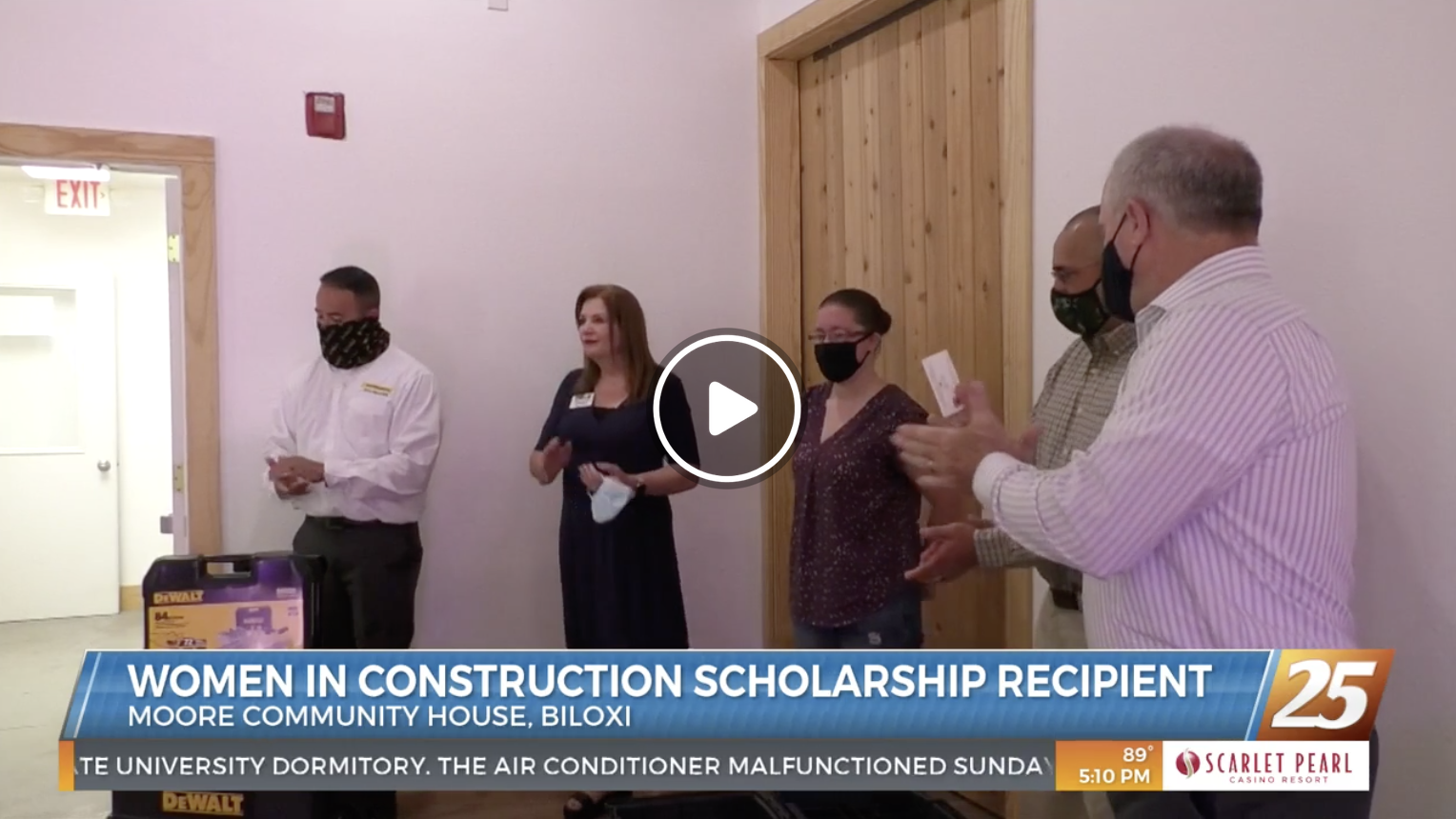 Good Things show on SuperTalk FM in Jackson, Mississippi. Host Rebecca Turner interviewed Logan Brown, director of the SSMRC's Eastern Region, and Asia Lewis. Hear them discuss opportunities in the construction trades and for millwrights in particular — and the free training and career path the SSMRC offers.