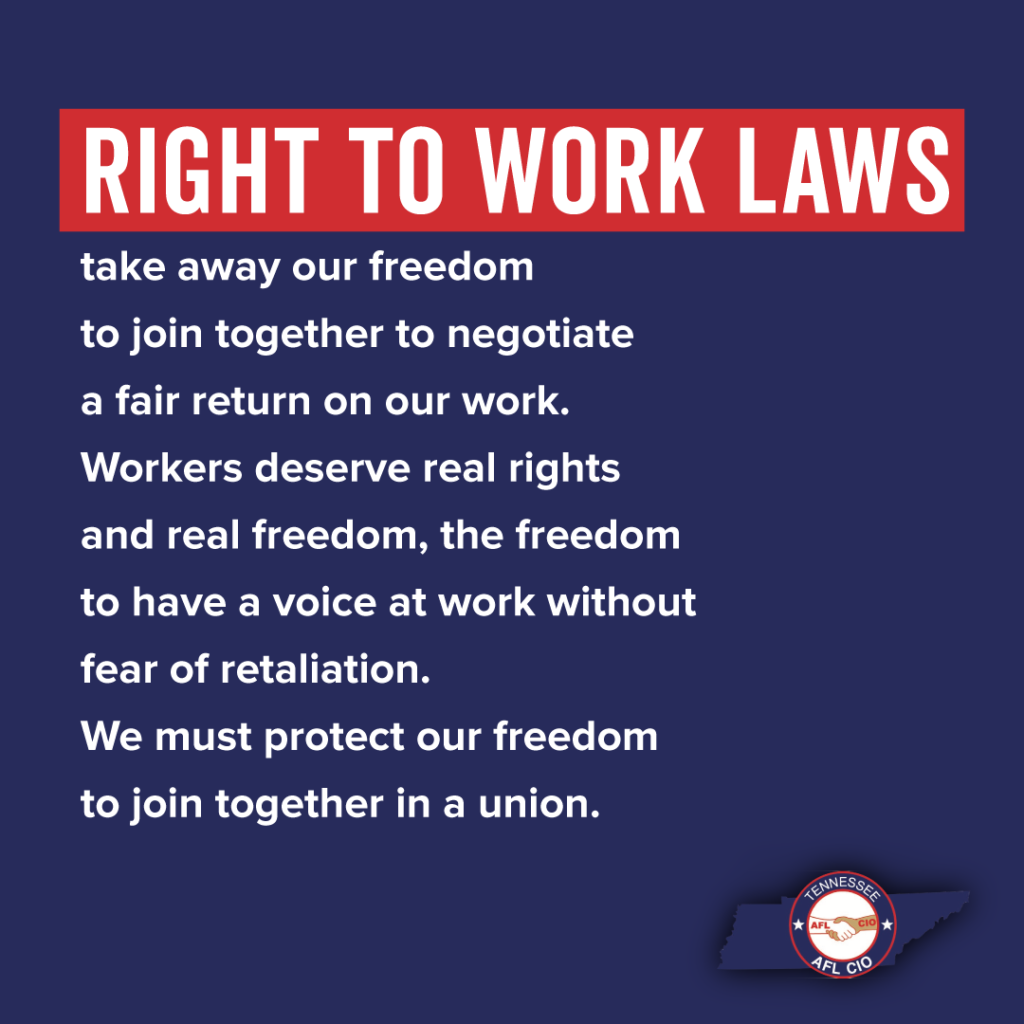 Local 1554 is partnering with other building and construction trades and the AFL-CIO to combat a bill in the Tennessee General Assembly that would add Tennessee's right-to-work law to the state constitution, making it more difficult to repeal and possibly hampering federal efforts to weaken right-to-work laws.
Falsely named right-to-work (RTW) laws, which are in place in 27 states, allow workers to opt out of supporting unions while unions remain legally bound to represent them. This robs locals of the resources they need to bargain well, enforce contracts, build solidarity, and survive labor disputes. The results:
Right-to-work laws in any state reduce workers' ability to join together in negotiating wages, benefits, and a safe workplace.
Anyone in Tennessee without a union contract can be fired without cause — no due process and no questions asked.
The rich get richer and the poor get poorer.
In states with RTW legislation, workers earn 3% lower wages, on average, than their peers in other states.
Workers in RTW states also are less likely to have employer-provided health insurance and retirement plans. And they are more likely to die in workplace incidents.
Learn more about Tennessee's right-to-work law and right-to-work laws in general here.
If you live in Tennessee, your representative needs to hear from you today. It only takes a few minutes. After clicking the "Contact Your Legislator" button below, fill out the form on the right to send an email to your legislator. The page also contains a phone number you can call to contact your legislator.