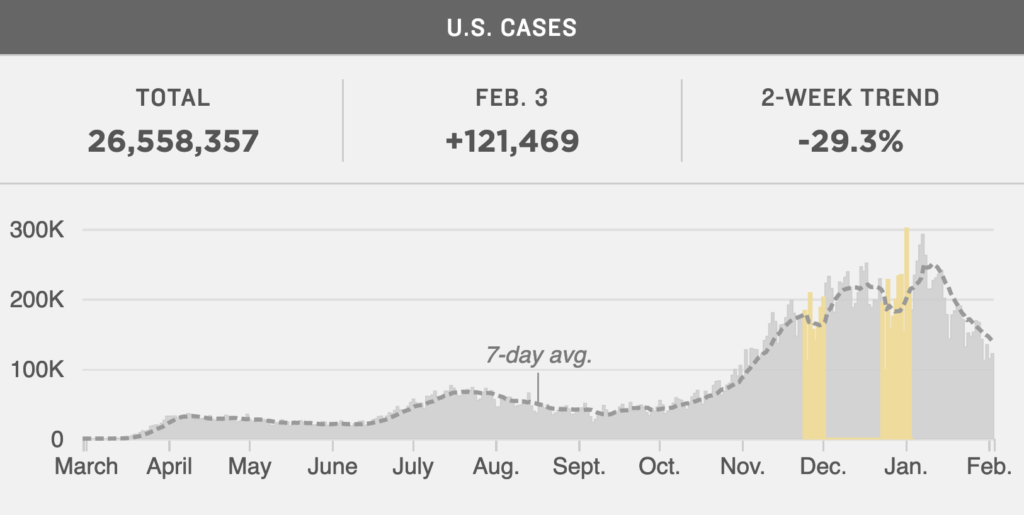 COVID-19 cases in the United States have dropped nearly 30 percent in the past two weeks, but daily case rates are still more than three times higher than they were during the pandemic's first peak in April and twice as high as they were during the summertime peak in the United States.
Public health officials say more contagious variants of the virus, which do not appear to be widespread in the United States yet, and relaxed precautions could lead to a resurgence of the virus.
All 11 states in the SSMRC district are still at the highest COVID-19 risk level.
Dr. Rochelle Walensky, director of the U.S. Centers for Disease Control and Prevention, has warned that cases remain "extraordinarily high" and people should not let down their guard, especially given that variants of the virus continue to circulate. She also urged Americans to get the vaccine when it is their turn.