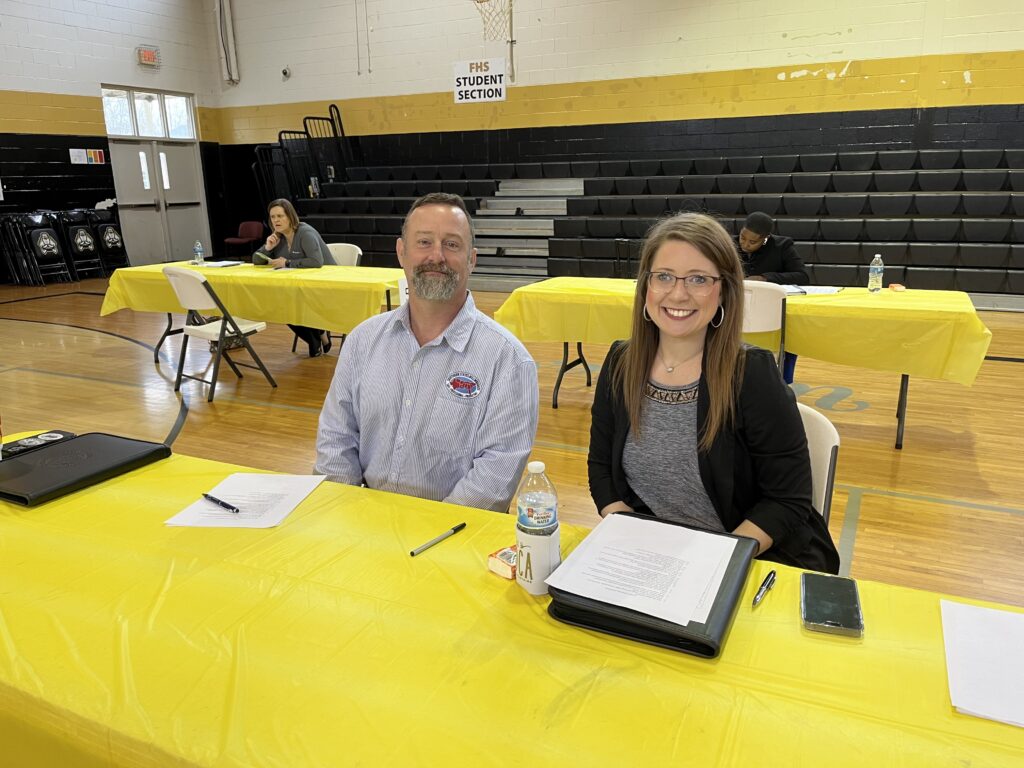 High school students at Fayetteville High School participated in mock interviews as part of Future Business Leaders of America (FBLA) Week.
Local 1192 business agent, Clint Smith and SSMRC Marketing and Communication Specialist, Hannah Hammonds put students to the test through a series of interview questions. Students were scored in eight different categories during the interview.
During the interview, students were able to express their career interests, identify long term and short term goals, ask questions, and gain feedback from hiring managers in different areas of the work force.
"Although we only had one student that was interested in a career path that didn't involve college, we now have plans to connect with Central Alabama Community College, where we will be able to talk with men and women that have an interest in career in the trades and hopefully gain new members for Local 1192," Smith said.
Students interested in a debt free career as a union millwright, click here.