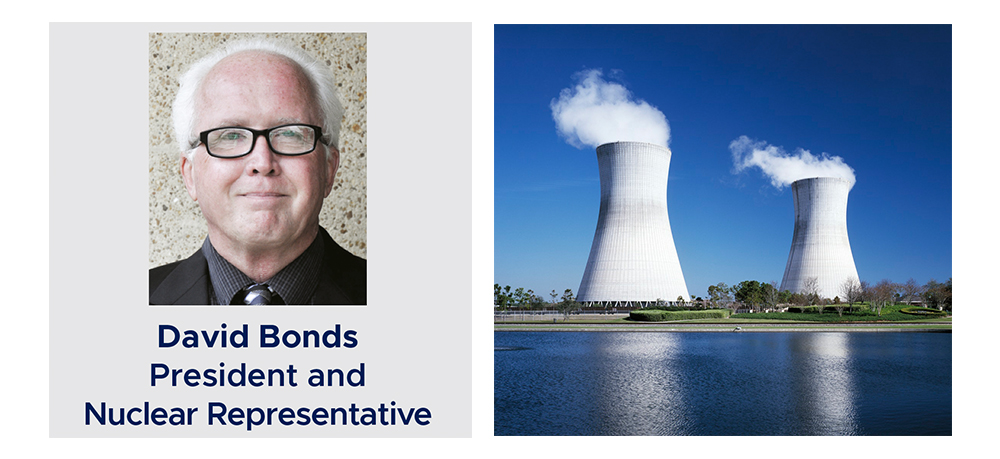 The fall outage season is in full swing. This is one of the smallest fall seasons we have seen in a while.
This season, we have utilized 360 millwrights to fulfill the total manpower request of 373 millwrights. For the fall season, there have been 13 outages, with 12 of those being in the SSMRC region.
Most everyone knows a smaller season is preceded by a larger one. The spring season of 2023 will be just that. With the confirmation of 13 outages, it will be a very busy season and hopefully provide the opportunity for more than one outage in a season for many members.
Here are some numbers from the fall season:
80% of the workforce was from the SSMRC
27% of the workforce were apprentices
45% of the workforce on average were working in their respective local union areas.
For more information on nuclear opportunities, contact David Bonds at 817-781-3322.